Der Vorgang 103
regina.umeh@yahoo.com
Regina
---
Der erste Kontakt 103
Anzahl der Mails: 2
---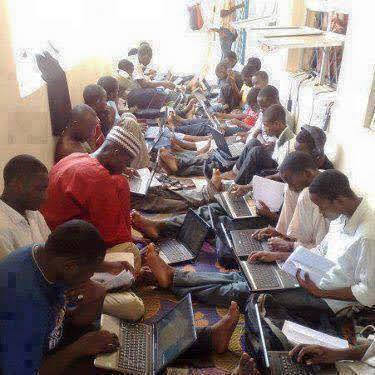 Es wurden insgesamt -- 2 -- Datensätze gefunden.
Mailtext
Dear xxx,
Thanks for your reply,actually my names are Princess Regina Umeh. I am 25 year old. I wish to inform you that this letter will make our relationship stronger if only you will grant me some trust and treat it with seriousness it deserves. I contacted you due to my present condition which I cannot handle anymore.
My father died of high blood pressure three years ago due to the actions of our past leaders. Ever since then, I have been going through a lot of suffering and humiliation from the members of our family due to the love my late father have for me when he was alive. It happened that my mother is the last of the eight wives and she had no male child for my late Dad, and our culture believes that we are not meant to have any portion in my father s wealth since my mother has no male child. The reason why I contacted is because of the money my late father deposited in my mother s before he died and warned us not to disclose the legal document to anybody in the family accept our family lawyer
Please i need your guidance as i can not invest this money here because of my step brothers who happen to be my elder. As it stands now I have left the family house due to fear of unknown, my step elder brothers believed that my late Dad have something special for me and they have been sourcing to know about this money. I believe that my future would be very brighter with this sum. I don t want to involve any body from my community because I don t know whom might inform my step elder brothers or relations.
I have tried to trust my late father's best friend and he conditioned me to make love with him before he would assist me. Please see through my heart and understand my feelings. I don t wish to be here any longer, I need a better life out there, a new family and good people around me.
I am waiting for your reply.
Princess Regina Umeh.
Beloved xxx,

Thanks for your email. I must confess that age is a number in marriage and relation. What matters most is understanding, love, committment and dedicate. Dont worry about your english because i can understand you very well. I will forever appreciate you, be with you and I will love if God has destined us as husband and wife. You have made me know that I am not alone through the encouraging email you sent to me. I know that the good lord will never abandon me. I knew you are God sent and I will always appreciate and trust in you.

Talking about relocating to Germany, I am ready any day but where and how will i start? I was 2nd year mass communication student of Nnamdi Azikiwe University before my life dramatically change. The pressure started when I lost my mother and my only sister last year January on account of food poison. From all indication, the accuse finger was mounted on the first wife of my late father. That was when I was advised by my late father's lawyer to take that step of contacting you for assistance.

I must tell you everything about my family as I have adopted you as part of me. My late father was crude oil merchant, he exports crude oil and operate private oil refinery in Ethiopia as joint business with former president of my country. He has a company that produces engine oil and power steering fluid in Lagos Nigeria. We are from niger-delter Nigeria.

Meanwhile, on that faithful morning my dad passed on, he called me and my mother on the hospital bed and hand over the fixed deposit certificate which bears my name as beneficiary, and asked me to take care of me and my sister with fund just in case if anything happens to him. However, I have contacted the financial security company that is located in Holland, and they insisted that I must provide a certified guardian through our family lawyer before they could release the fund to any nominated bank account provided by the guardian as I will not be able to handle such huge amount of money since the money is in Holland.

Although our lawyer approached me to help in retrieving the fund from the Holland back to my country, but I declined because I cannot trust him or anybody in Nigeria. Even though I do not know much about you, I will tell the financial institution in Holland that you are my husband. All i need from you is to stand as my husband, help me to relocate the money from Holland to your country, help me relocate to Germany, help me to start education in Germany, help me to have a new life, have a new family, have children and a new environment.

Finally, I will proceed in opening communication with you and the financial institution in Holland so that they will process the transfer of the money in your name. Once the fund gets to your location in germany, you will prepare for me to meet you in Germany. Once again, the God almighty will continue to bless you as you have devoted to have as your fresh and blood. I will be waiting for your email.

My regards to your family.

Regie.
Seitenlinks
Linkliste
RSS-Feed