Der Vorgang 123
sweet_rach28@yahoo.com
Racheal
---
Der erste Kontakt 123
Anzahl der Mails: 3
---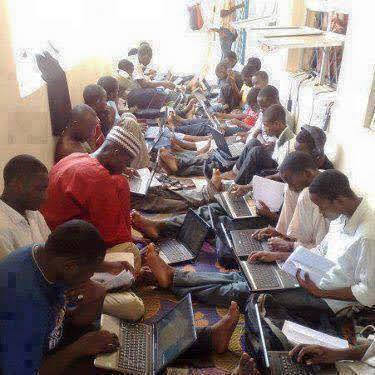 Es wurden insgesamt -- 3 -- Datensätze gefunden.
Mailtext
Hello xxx ,
I am Racheal from Ghana single never married no kind working in Art Gallery as and accountant am very kind, tender and caring woman. I am intelligent, with a good sense of humor. But I don't like boasting so maybe it's better if you find out yourself. I am an easy-going woman with open heart and mind. My heart is free for new feelings. And my mind is free for new information, experience. I am looking for my dear person, for my soulmate.... I would like to find an intelligent, educated man, who knows what he wants. It would be great if he can combine such things as being a friend, a partner and a lover in one person. I am searching for the person who I would love and respect: wise, loving and respectful, with a good sense of humor, someone who is willing to talk to me about everything , hoping to hear from you ...will get you some pics of myself in my next email to you.....thanks so much .

God Bless You.

Racheal.....
Hello Dear,

It really lovely hearing from you with your expression and your experience from the past sorry to hear that,some people take people for granted but i don t feel playing with ones emotions is the right thing to do,well from the kind of person i am i feel am well to do and wouldn t want to worry my Man financially that is why i work really had to get to this point and work harder not to fall below but go higher,like they say you don t put the sins of xxx on xxx for peter is innocent and knows nothing about it,i wouldn t say you should trust me for you have every right not to believe me no trust me but i would say look at me from were i am coming for so you see the kind of person i am so Dear don t be so hard on me or i would never ever do anything to hurt you but do thing to make our relationship be the greatest maybe sometimes you would be wealthier than me that i do not know but there is one thing i know its a man that caters for a woman.

Dear i know sometimes thing do get to a point and its only your woman you could turn to cause she is the only one you could confide in and never get scared of anything for you know all is in safe hands my dear i know how you feel and i understand you, but do not let the past change who you truly are for i feel things do happen for a reason,and when they happen they are for the best who knows that s why you met me due to the act if not you would have still been with her and i wouldn t get to meet a lovely down to earth Man like you .

Honestly after reading your email yesterday i got a headache seeing someone so heartless to this point Dear i am very transparent woman and do all to make my Man happy which makes me cry when he is sad is not that am not woman enough nor wick just that i cant stand it when one is in pain am even short of words dear and i would still talk with you for what i want you got it and it you i want and nothing can stop that nor change that or else you don t give me the room to....And also i think i am on the same page on what you seeking for in a woman cos i do really love sex also but with the special someone , But it has been so hard on me and that is why i am still single searching for special person so if you don t mind let us give this a try to see where it will lead us to from now Like your pics and they are wonderful and hope you will like mine to.

i put my fingers to rest here and wait to hear from you if you there for me ?

God Bless You.

Hugs ....Racheal.......
Hello Dear, try sending you an email but was telling me failure delivery how is that suppose to work right cos i would like to get to know you more.

Racheal.
Seitenlinks
Linkliste
RSS-Feed