Der Vorgang 139
esth_asamm@yahoo.com
Esther
---
Der erste Kontakt 139
Anzahl der Mails: 2
---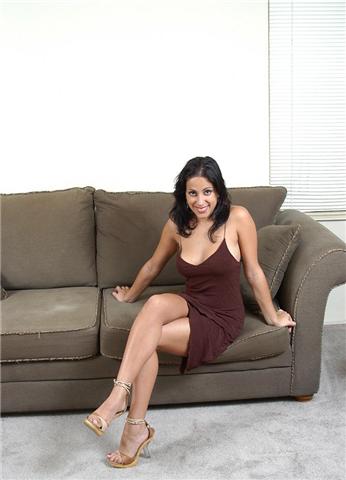 Es wurden insgesamt -- 2 -- Datensätze gefunden.
Mailtext
Hello xxx,

Thanks for me your email address from Adultfriendsfinder.com. well,this is all about myself and what am looking for in a relationship and with some photos of mine and i hope you will like them as well.

ABOUT ME:
Well am Esther as you know and never married before, single with no kids and am a cooker in a small Restaurant.
Am God fearing person,Honest,sincere,Passionate,Romantic,Faithful and generous.Am very hard working woman,a woman of integrity,substance and a woman of my word .


ABOUT MY FAMILY :
Well,am born from Queensland,Australia and my parents are also born from there and my parents got divorce, so my Dad found a new woman from africa in ghana so he move to his new woman to marry her and start a new life with her together, so about some years and my Mum also dead, so i was the only one living in Australia and i have been so lonely and things was also not going on better for me there, so my Dad, told me to move to him in ghana and stay with him and start a new life together with him, so i move to him and i have been in ghana for about 4 months now with my Dad and my Step Mum.


MY SEARCH :
What am looking for on here. well, am looking for a real serious man to share the rest of my world with him forever and be proud of him,i hope by Gods grace he will make away for me cos that is my prayer always.
I believe true love is always found at a long distance and when you give it a chance it last forever in your life and you both will be the happiest one .

Well,i have attach some photos of me and i will like you to send me some photos of you and i will like you to tell more of yourself and your life there and what you looking for on the site and for how long have you been on the site and what are you dream for your future and your family as well ? .

Hope to hear and read from you soon here.
Take Care
Esther
Hi My Dearest Janiet,

Thanks for your nice email, by telling me more about yourself and with your nice and handsome pictures... Well, i have waited for your respond to know if you going be interested in me or not, but all the same now, am happy you respond to my email now...
Well, i was born from Queensland in Australia, but as my parents got divorce and my dad found a new wife from Ghana, that s why he move to his new woman to marry her and start a new life together with her there, so i was living with only my mum and for some years and she also got serious sick and died and left me lonely in Australia, so my dad told me to move to him in Ghana to stay with him and his new wife to start the new life with them, but as i move to them, i have spend 4 months them in Ghana here, but i could see a big far difference from Australia and Ghana, as i could see Ghana is a full of bad and it s so hard to get a good job to do if you are a white from other country, as for we the women, the managers would tell us to have sex with them before the will accept us to work in their companies, and that s stupid for me to do that...

Well, am looking for a true serious and honest man for a serious relationship that would last forever for me, as i have been single for so long and am getting so sick and tired of being lonely in my life, as i want to meet my dream man and move to him and start a new life together with him to build a strong future...

Well, i think we looking for the same on the site, so i would like us to get to know ourselves better to build a strong trust and love to see how it s will goes for us to be together for real to spend our real life together as well...

Well, i have been on this site for about some weeks now, but i don t find any serious man from the site, as most of the men are met from the site are on there site for sex talks, and they are not serious in relationship, so that as makes me so hard to found what am looking for there from the site, so i plain to close my account from the site, as it s not easy for me to found someone serious and honest for a relationship that am looking for, but you are the only man that you have given me your email address to move on here now, as i think you would be the kind of man am looking to share and spend the rest of my life with, if only you will be serious and honest with me... So if you are interested in me as i am, i would like you to close or take your account or profile from the site and be with me only here as am also going to do the same thing, OK?

Well, i would like to have my own children one day with my dream man as well, but if my dream man is haven his own children and he can t/don t want to have more children again, am ok to accept his children as mine and take good care of the children as their real mum do...

Well, am willing to relocate to be with my dream man, as that s my plans and my dream to move to my dream man to start a new life together to build a better future together as well...

Do you want to get married again if you found your dream woman?
Do you want to have your own children with the right woman?
Do you believe in a long distance relationship?
Are you parents all alive? If Yes, do you visit them?

Well, i have attaches some more pictures of me and i hope you will like them... Well, i hope you take more photos for me. Well, i would like to end this email here and wait to hear from you soon again... May God Bless You...

Yours Dearest friend...
Esther.
Seitenlinks
Linkliste
RSS-Feed