Der Vorgang 236
tina_collins201034@yahoo.com
Tina
---
Der erste Kontakt 236
Anzahl der Mails: 2
---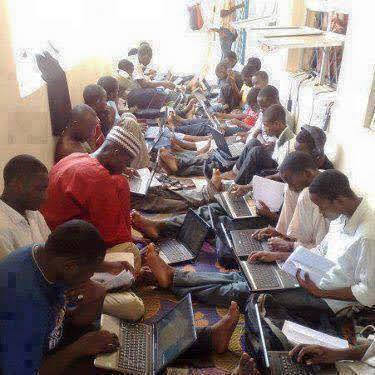 Es wurden insgesamt -- 2 -- Datensätze gefunden.
Mailtext
How are you doing today?sorry for not getting back to you real soon and i hope i didn t keep you waiting for long,but i just feel you are unique and ready to share something with me,and this could be the beginning of something great. i don t play head games and i cant be talking to you and at the same time talking another guy its not my way of life,loads of email does not allow me to concentrate but i chose you because something tells me you are cool headed and honest. i am just looking for one man,to proceed about me,i am a woman of integrity.i want you to know i don t call someone i haven t known through email for at least 3 to 4days am the only child of my parent, am single with no kids, i used to work in my dads company in his account session as a book keeper and it was recently , i went into art...My dad is from gold coast he is a contractor and he was a very successful man.

And i was born in Kansas,i live in phila.....but like to visit each state because i just want to have experience of other places... I am honest,truthful,realistic,loving,reliable,unbeatable,remarkable,i love to make new friends and i love my neighbor like i love myself,i am easy going.i have good sense of humor,i am 30yrs old and i live alone cos i lost my parents already. I believe that partners are 100% equal in a relationship and both should be able to feel they can trust each other 100% at all times.…. I feel that any man who ever disrespects a woman is not a man at all.... My common day schedule create time for fun, i like to get involve with any event outdoor for fun..... Well people that i have met will tell you am honest, concern, caring, respect other people opinion, sharing and not selfish.. I am affectionate also and I have no trouble showing it for the right man in public or private. ..my dream man will be someone who does not loves to argue, respect my opinion.....i want a man that is honest, concern,caring, sharing, loving and loyal. A man with a shoulder i can lean on right now because i deserved to be loved and be with the right man. A man that his outgoing, funny but not like a clown all the time. A man that is kind not critical, not anal but easy going,spontaneous, affectionate and generous with his feelings, and time. He should like to go out and keep active. i love to go to the movies,cinemas,museum,i love to go swimming,hiking,camping,fishing and hunting.i have only been in one relationship which lasted for 6months and we broke up due to some crucial agreement he does not want to do some certain things,that s why i came online to give it a try and see if i can find a man who can be patient enough and get to know each other and live together.looking for man who is patient,cool,nice,understanding,cheerful,God fearing,who loves to have fun,go out together as fiance then if we find great love for each other probably we can get married,I want to have my own family also my own kids probably some day.I love Kids a lot also i am GOD fearing.i am into ART,but i am planning to get all my works online before September or November 2010 so people can see. More so, i don t like sitting at home on the couch too much. He needs to be an open, honest and patient person but not a push over.I love walks on the beach, cuddling up and watching television, especially sports. Am a very transparent person in character, am caring, sharing, loving,and most of all trustworthy.....i want a man with enough experience in life to see both of us through....am not ready for mind games and i don t want my match too be the same.....am supportive and also i want my man too be supportive. I am looking for something permanent and I know it takes time and a lot of good effort to form a good relationship. I want my man to be my best friend at all times, my sweetheart, the love of my life, my partner and my soul mate all wrapped up into one man. I would be all of that for him and more, I would love him with all of my heart and have nothing but good feelings for him. He should be a very caring person, with a lot of good feelings, be honest, reliable, pleasant and personality.I have been cheated in the past and it really hurt me so much.......because i trusted my ex with everything that i am but he turn out to be a liar, a cheat and a betrayer.....I know what it mean to be hurt and i will not want a fellow human been to go through the same.....some questions for you;

1.what are your plans for the future?
2.If you have a chance to change the world what will you do?
3.Are you trustworthy?
4.Do you believe in Honesty is the best policy? Because my mom thought me that honesty is the best policy......
5.what do you like to do for fun?
6.What are your dream,
7.what are you ambition?
8.Can i confide in you? Will you confide in me?
Let me stop here for now and i have been sitting on here writing this letter to you and i hope to hear what you have just finished reading is what pleases you.I hope to hear from you soon.
Love always,
Miss Tina.
Thanks for the response it Really good to hear some more about you,i hope all is fine with you this wonderful season,i want you to know Here are, as far as relationships go, some must have Family Life... I must have a partner who is committed to marriage, home, and family.Emotionally Healthy... I must have a partner who is emotionally healthy, and able to share a stable life with someone else.Passionate... I must have someone who is willing to explore our sexual desires with passion and understanding.Loyal... I must have someone I can count on to always support me. Communicator... I must have someone who is good at talking and listening.Responsible... My partner must be financially responsible.Affectionate... I must have someone who is comfortable giving and receiving
affection. Conflict Resolver... I must have a partner who will work to resolve rather than win arguments or conflicts within our relationship.Kindness... I must have a partner who is gentle and kind.Patience... I must have someone who can handle life frustrations or momentary setbacks with a patient, steady,demeanor.

Here are some ... I can t stand someone who lies to anyone-especially to me.Rude...; I can t stand someone who is belittling, impatient or hateful to people in any situation.Un-interested... I can& t stand someone who does not enjoy having sex on a regular basis. Judgmental... I can t stand someone who finds fault with everyone and everything. Cheating... I can t stand someone who takes advantage of people.Undependable... I can t stand someone who fails to come through and is unreliable. Self-Centered... I can t stand someone whose main topic of conversation is himself/herself. Infidelity... I can t stand someone who engages in sex outside a committed relationship. Mean Spirited... I can t stand someone who has a devious nature and is mean to others.Denial... I can t stand someone who is unable to accept blame or see fault in their own actions. Let me stop here while i wait to read from you.
Tina.
Seitenlinks
Linkliste
RSS-Feed