Der Vorgang 279
act4act@hotmail.com
Lady
---
Der erste Kontakt 279
Anzahl der Mails: 2
---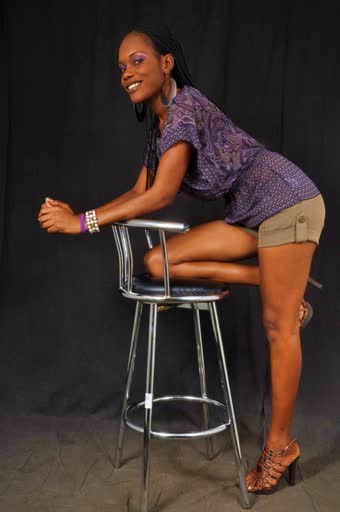 Es wurden insgesamt -- 2 -- Datensätze gefunden.
Mailtext
Dear xxx.
It is a pleasure hearing from you but sorry for the late responds,well my name is .Lady. 30 years of age ,single with no kids residing in Ghana ,working in an Art gallery as a sales Rep.

I am simply online looking for the Love of my life....someone to make my heart skip....A fairy tale that lasts a life time.Someone to adore and cherish....want to look at his face in the morning and feel my heart...speak to "HIS "heart and know that our souls connect in the deepest, richest way, the way God intended

I would never CORRESPOND to a man due to money.. nor ever use you or take advantage of a man or being self centered nor lie to him nor hide anything from him... I am an open book and believe in being honest with my partner.. No surprises.. That way everything is out in the open and nothing is hidden..allot of people cannot enter into a more meaningful conversation and go a bit deeper then just scratching the surface of the conversation.

I have found it very disappointing to look online lately but i don t intend to give up either . I am not into any sort of games at all nor am I here to impress people by making myself be someone I am not... It is a way to meet people, but I have found that quality people are very few and far between...so being myself at all times is a basic key i stand on

To me, just the thought of waking up next to someone who loves me and who I love, is the perfect way to start any day....you can find quality time in doing most anything after that,in my leisure time watching TV ,going to the beach or listening to music keeps me going,it s been such a long time since I ve been able to even think about planning my day with someone, that anything and everything would be wonderful ,life is an adventure so I look for a man with classic values that puts basic issues first...


I really appreciate a man who likes the basics arts of life, who enjoys travel, who can see the beauty and wonder in small things, as well as big things. I appreciate quality over quantity and that would be nice to share as well cause when things get really serious i intend to take it to the next level of introduction to my people if in presence or distance to be known by them and be a part of my family to show the level of seriousness and not playing mind games for there is never room for that

I have learned that my own positive energy and attitude make every day a blessing, although I care deeply for people closer to me. Yes, if I found the one truer love of my life, location is not an issue for me.

i am simple and down to earth lady that contains herself in public...i do not believe in public outbursts...i do not hold grudges,i get over things pretty easy.Am not argumentative.Am good at hearing, listening...you can call me a problem solver which i could be most times...I try very hard to be a good woman,loyal and honest .Only looking for one man for the rest of my life...not a trial like most people.It s not a game, and I am not desperate.

Age is timeless when with someone special..I am sweet, playful, serious when needed... a happy one....reliable...I am ready, willing and able to dedicate myself fully

well i end here for now and hope this letter gets to you in a good mood as i wait for your responds along with your pictures ..


Kiss
Lady.
Dear xxx
it is nice to hear from you and i understand your point,and i really like the way you are.. dear i want us to communicate to know each other more and would really like to meet you face to face also

i am not into games and i want to have a good man and a happy family ..although i see you are serious in your statement i would really like to communicate with you more and would be happy if you can give me your phone number so that i can send you messages or call you to hear your voice

i would really like to be closer to my man at all times and spoil him with so much love ..have you ever been to Africa before ? and i hope you would be serious with man for i intend to tell my family about you so show my how serious i am to you and join you to my family as one

my dear i know that i will meet a good loving man and when i meet that man i will love him forever .. so dear please try to be serious with me

dear your photos are nice ... i end here for now and hope to hear from you soonest

kisses
Lady.
Seitenlinks
Linkliste
RSS-Feed