Der Vorgang 34
jennysims25@yahoo.com
Jenny
---
Der erste Kontakt 34
Anzahl der Mails: 1
---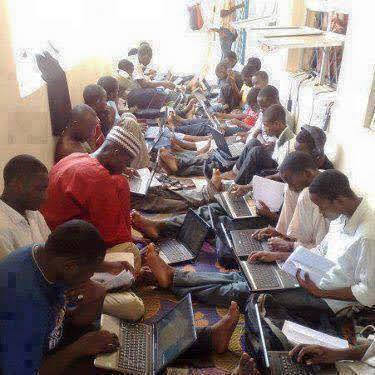 Es wurden insgesamt -- 1 -- Datensätze gefunden.
Mailtext
Hello My loving Master,
How are you doing? it is really nice to hear from you master. i hope we are going to have great fun and also make something out of life.The reason why i address you as My loving Master is that we have been trained here at the Arena to address Men like you that way by calling them My Loving Master . i am a sex and domestic slave under an arena here in Nigeria.Here in the arena girls are been trained for 3yrs and after which they go and look for their loving master to serve and also have a new life with.I have been fully trained for 3 years ..but this time i seek a master to serve for the rest of my life with Love ,care and Honesty and we would spend the rest of our lifes together.I am a respectful and also a submissive slave.I am ready to please you with all of me and also ready to make you comfortable.
I am a young Submissive slave with much experience in BDSM and 100% obedient, i am looking for a trustworthy master whom i can serve with all my body and soul sexually and domestically , i will always follow my masters wish and abide by his rule , that i know of and i have been trianed in the arena of slaves ... i have much fantasy such as anal and oral sex , nipple clamping and fisting , spanking and paddling , doggy style fuck , waterspot and so on , i do not have any limit either than the right to be seen like a real woman in public but a core slave in the house and will be willing to try new things with my Owner ,
i have been trained in Bondage,spanking,Oral and anal sex,
Caging,toilet use Canning and whipping,Fisting and Scatting.I have only done little of
eletrick sir so its my Limit..but i love to be a No Limit slave and i like and would love
to learn more from my New Master....I Intend to serve a new Master now for the rest of my life ..i have my other qualities though , but i will like to know more about you as well .i am a cool headed slave but very open minded and any opportunity given to me by my master will never be misuse as i see this as a great test on me and will like to always do my responsibility even with being told .Master you are very free to ask me anything more and also will be ready to relocate if master find me to what he seek.
Right now we girls are in the Arena and the Arena is also divided into two main parts which is the Main Arena and also the Securement centre. The Main Arena is where i am presently. The securement centre is where all the secured girls that has been secured by their Loving Masters are kept in order to keep them for therir individual master. They are looked after and also taken good care of depending on how serious their foreign Master is interested in them. Local Masters here in Nigeria come at week ends and take away slaves from the Arena but they dont go to the secured centre because the girls there are already been owned and they are only kept for their Loving Master ONLY. The Arena association is conducted by the House Mistress and also some other chambers. The Mistress is the one that train us and also provide all our needs. They are all very strict and they dont take nonsense from us all. We are meant to tell them when we find our loving Master so they will contact you and know how serious you are and also they will want to know how much interest in having me as your sex and domestic slave. They will guide you on how you can have me with you. Here in the Arena we are not only trained for sex but we are also trained for domestic purposes like how to take good care of our Masters house whenever he is not around and also keep the whole house clean and well organised. We also engage ourselves in farming activities like watering the flower garden and also helping to clean the Arena Farm. We do all that also. I have been into so many things and i must say i have learnt alot.I truly want a new life and i just want to have it with a Master that knows how to, when to, where to and also what to do to a woman to make her feel the most greatest happiness in life. I really think we can start something between us, something that other people will look at and learn from. Well may be as time goes on we will be together holding each others hands. Well My loving Master , this is all about me and i really hope you understand all i have said about my life and also my present situation, just in case you dont understand you are free to ask me any question. i will always be happy to answer you. Also my loving master i will really appreciate you if you can kindly tell me more about yourself as well and also i want you to realise that it has always been my dream to have a loving and caring master who is ready to make a new life for me and i also promise never to let him down and i really want to be very submissive to and please with the whole of my body and anyother aspect i can master.Hope to hear from you later in the day My loving Master.
Have a nice day and also a beautiful day ahead. MILLION KISSES ALL OVER YOUR BODY....Am sending you some of my pictures now Master.
YOUR LOVING SLAVE.
Maria Shayne.
Seitenlinks
Linkliste
RSS-Feed