Der Vorgang 4
marinastone01@yahoo.com
Marina
---
Der erste Kontakt 4
Anzahl der Mails: 6
---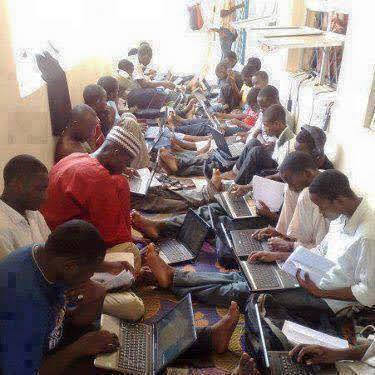 Es wurden insgesamt -- 6 -- Datensätze gefunden.
Mailtext
I go thru your profile and i found it lovely and interesting as well,i want you to also go thru mine and if you are interested do get back make sure you email me
Hope to read from you soonest.
Marina
Hello ,
I will like to tell you something about me.... My name is Marina Stone,i am in Nigeria right now i am coming back to Town in soon and i can relocate to you.
I don t know if u care to meet me in person.
I am single since i had caught my Fiance red handed in my room sleeping with my best friend..but i have erased there path we took to
met in my life.

How about you? I ll love to be with honest,caring and God fearing man in my live............................ Do you want to have a child? Yes i do of couse ....................... Do you think you could live in Germany together with an older man? I can living in any where in the world with my true love..................................



Now,i looking for a new love,relationship (Mr Right) i don t know if its you ?
But the kind of man am looking for must be very well responsible,honest,caring,lovely,open minded.
As for the type of companion I desire. It is rather simple. Race, ethnicity, and physical appearance in general is not problem. My
interest is in a good personality and sense of humor for I need someone to lift my spirits. i believe age its just a number, but am open to any depending upon their sharing the intimate side of myself with
someone willing to do the same. I hope to find a man that I could possibly have a new life and beginning with when i get back.
Am still single Still searching for a man who will make me happy till the end of my life and the man i can spend the rest of my life with.
I am looking for a love,relationship (Mr Right) i don t know if its you ?
But the kind of man am looking for must be very well responsible,honest,caring,lovely and open minded .
i love be with my loved ones all alone and be with them for the rest of my life i love to be out with friends and be all alone sometimes
My past relationships:
i have learned gone through so many problem in my past relationship but i need a guy to be with all time and be with for the rest of
my life.Its my very good pleasure to chat with you and also know much about you and i am very happy you are the first member that
talk to me on this site...life is good and it is okay and fine..how is life treating you overthere ?
And i will like to ask u some questions below :

1..what do u like in a lady ?

2..are u a player or for real ?

3..are u single or divorced?

4..do u have kids ?

5..what you do for a living?

6..tell me about yourself ?

7..what u do for a fun and in your free time?

8.. Whats your bad experience in meeting a lady on the Internet.

Hope to hear back from you soonest.
Marina
Happy to hear back from you

Hello Lecker,
Thankz for getting back to me ,and i will be waitng to read from you........I need real man caring and honey to be with for the rest of my love.
Hope to hear from you asap
I am Marina Stone by Name. Am new to this online ,I just registered about few days now,did this on line thing work for you? Do you meet anyone special .I will like to know more about you and hope things work out for us. Am looking for a man to make me happy again and be there for me always while i will do the same back to him.I do believe in friendship first ,that will make us know each other more better .

its quite unfortunate that i am presently in Nigeria right now ,but i am going to be back very soon because i only have few more day to spend here ,i am only waiting for my course to be done which will be available a while from now .

i am going to tell you a little info about me and some of the things I m into, so let me get more personal about myself. Well i am 30 years I have seen a lot, Am into Creative Art and am here for my Final exam Project based on Art research which i will be through with it soon. i stay with my parent all my Life but unfortunately i lost them in a car wreck,I would have to say that my best overall quality is just simply my personality. I can say that I don t know too many people if there is any that do not really like me..... I attribute most of that to my parents because I think they did a pretty good job with me. Of course I would hope so being that I am the first and only child. ..Its so painful that i lost my parent but i still thank God for the position i am now and will always thank God cos HE s always there for me. I am just a really nice person who will help anyone who needs my help. I could go on, but you may think that I am some kind of crazy gurl..i am very fun to be with,i am easy going,passionate and Open Minded,i basically Joined the site to see if there are still reliable men out there,i know there are lots of different people out there on the site,some are worth to be Trust and Loved why some are not worth it..but all i just want you to know is that i am a young lady who has lots to offer but i am only willing to give my love to the right man who wins my heartI never speak negatively about people, I take less and listen more to people and does not jump into other people s affairs.I am a great giver when i have it i give,because I so much believes in the Multiplied returns.
I have fully decided to be a role Model to my children and a good, loving and caring wife to my husband,But I doesn't want to mess myself with the wrong Man,Basically I decided to settle with a very nice understanding loving and caring Man.I m seeking a man (open, kind, serious, confident, cheerful, responsible) who is ready for marriage ,Cos i want to start a new family,I will move with him and stay with him if things workout between Us.i want a man that i cant Live without not a man that i can live with,a man that is willing to start new thingI don t play games and don t want to waste my time and the time of other people,I m a woman who has a very strong desire for a serious relationship.
I have been Hurt before and will not allow that to happen to me again,thats why i took my time to look for my LoveLife. It s so great to be together and love and I hope, someday we ll meet and we will be happy in our souls and hearts! An open, kind, serious, confident, cheerful,
responsible man, who is ready for marriage.
I hope to create a happy, cosy, secure marriage with a nice man, I would love to have a loving family in a nice house where everyone feels good to come home to.
I think a woman must take care of her husband and children (family) first,I have a dream to meet the person with whom it is possible to live my life.
Here we go. Let me know of one of your most embarrassing moments that you have had. It doesn t have to be the most just one. Oh and maybe some info on yourself as well. Talk to you later.I will send some of my pictures in next email.Bye for now.
These are all my lovly pic i have for now...........ok
Regards.
Tracy cares xxxx
Hello,
Where have you ben no reply from you hun.
Seitenlinks
Linkliste
RSS-Feed