Der Vorgang 425
lousiete@yahoo.com
Lousie
---
Der erste Kontakt 425
Anzahl der Mails: 2
---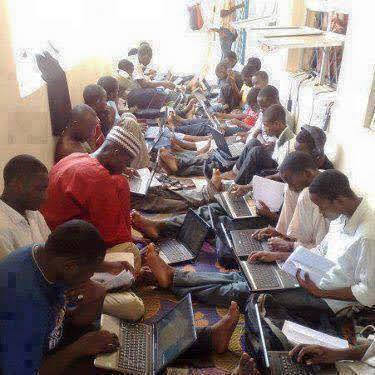 Es wurden insgesamt -- 2 -- Datensätze gefunden.
Mailtext
Hello my dear.

How was your day?how was your health? hope all is well? Well as for me am okey coupled with my seeking for love mail i received from you.Thanks a million time,i really appreciate that therefore,you are highly welcome in my life.

I was trying to upload my photo in the computer for you to know who i am so you can confide in me.My name is Miss lousie Teamah ,am 24 years old.I am from Liberia in West Africa. am the only child of my parents and am studying law in the university before my parents past away. And my hope and aim to becoming a successful lawyer, but now my parents are no more. they were killed by civil war going on in my country. Due to my country is a war country i decided to go out to a free war country. Am in senegal now.

Right now,am staying in the church refugee camp of one clergy Rev Emmanuel over here in Dakar Senegal who i meet and told him about what i have been passing through all through my life.

A privileged,due to present conditions,i decided to go and look for my life partner because since i am single and alone then. My late father Dr.Anthony Teamah,before his death deals and owned a cocoa company in Monrovia Liberia, and a former personal advicer to our former president(Charles Taylor)left so many affairs within my reach and cares(inheritance) as his only child which i will disclose to you in my next mail.

To me age differences is not a barrier to me.What i needed from you is your total love and caring. Infact am here for you. and attach here is my lovely images together you could be the man of my dreams. please tell me more about you,your dislikes and likes,your real names, in fact everything that i needed to know about you.

Waiting to here from you soon.

Thanks and take good care of yourself,

I wish you lovely days and all the best throughout this year,
xxx from yours love.
Miss lousie.
Dearest Sweetheart..

I am very very happy to see your reply to my mail .How are your today? How was the night, hope fine?Mine is a little bit hot over here in Dakar Senegal. In this camp were we are not allowed to go out of the camp It s just like one staying in the prison and i hope by God s grace i will come out here soon.

I don t have any relatives now whom i can go to, all my relatives ran away in the middle of the war the only person i have now is Reverend Emmanuel, who is the pastor of the (Christ for all Churches) here in the camp,he has been very nice to me since i came here but i am not living with him rather i am leaving in the women hostel because the camp have two hostels one for men the other for women.
The Pastor s Tel number is (+221-77- 174-89-80) When you call tell him that you want to speak with me he will send for me in the hostel.

As a refugee here i don t have any right or privileged to any thing be it money or whatever because it is against the law of this country.I want to go back to my studies because i only attended my first year before the tragic incident that lead to my being in this situation now took place.

Listen to this i have my late father s Certificate Deposit of account, and death certificate here with me which i will send to you latter,because when he was alive he deposited some amount of money in a leading bank in Europe which he used my name as the next of kin,the amount in question is $3.5M (Three Million Five Hundred Thousand Us Dollars).So i will like you to help me transfer this money to your account and from it you can send some money for me to get my traveling documents and air ticket to come over to meet with you.

I kept this secret to people in this camp here the only person that knows about it is the Reverend because he is like a father to me.because i am afraid to loose this money if they gets to know about it. So, in the light of above i will like you to keep it to yourself and don t tell it to anyone for i am afraid of loosing my life and the money if people gets to know about it.

Remember i am giving you all this information due to the trust i deposed on you.I like honest and understanding people,truthful and a man of vision,truth and hardworking.My favorite language is English but our language is french but i speak English very fluently.Mean while i will like you to call me when you have chance, Because i have allot to tell you.Have a nice day and think about me.

Awaiting to hear from you soonest
Yours forever in love Miss lousie
Seitenlinks
Linkliste
RSS-Feed