Der Vorgang 427
ruthbaby161@yahoo.com
Ruth
---
Der erste Kontakt 427
Anzahl der Mails: 4
---
Die Transfersumme
3.500.000,00 Dollar (Anzahl: 1)
---
Der RevFather
350.000,00 Dollar (Anzahl: 1)
---
Die Telefonnummern
00221766410650
---
Weitere Mailadressen
rev.samuel20@yahoo.com
---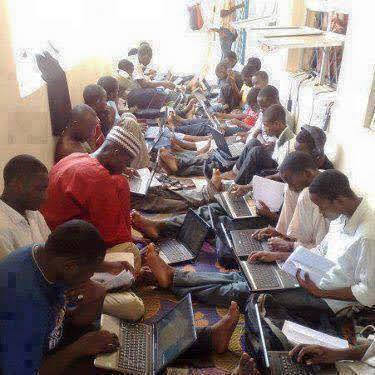 Es wurden insgesamt -- 4 -- Datensätze gefunden.
Mailtext
My Dear,

How are you today and I hope you are find indeed, I received your Email.

Going by my promised i have to tell you About myself, I hope you will not be discouraged with this news, I am an orphan residing in a refugee camp as a result of current war going on in my country Sudan in which all my family members were killed by the rebels when they attacked our house one mid-night early last year.
And luckily for me I was in the school when the incident happened which is why I was able to escape been killed along with my family members. Seeing the dangers in staying in Sudan with my step mother I had to escape to a west African country called Senegal where I was admitted in a refugee camp. For a brief information on myself and my family.

My name is Ruth Nhiany, aged 24 single and never married, first daughter of late Engr. Noni Nhiany, who was until his unfortunate death President/chief executive officer of Nonican Petroleum Company Ltd situated in Southern Sudan. Before the incident I was an undergraduate of University of Khartoum, Sudan studying International Relations.

This camp is head by a catholic Rev. Father And to enable you talk me on phone which I will appreciate so much, you can call his number Tel (+221-76-6410650) tell him that you want to speak to Ruth from Sudan at Women Hostel, Block A4 Room17, within minutes he will send for me from the camp to speak to you. His name is Rev. Fr. SAMUEL ANTHONY, his Email address is (rev.samuel20@yahoo.com Here in the camp the life is so terrible as a result of no good food, Clothing, Medication and Accommodation.

But it is better than when I am dead, which is why I am praying to God to assist me to provide a good person who will assist me to go out of this place which is one of the reasons why I contacted you. All legal documents relating to this inheritance will be provided.

On your reply I will give more information on how to help me with the remaining of my family assets which are in my possession which I am ready to confide into you based on your personality I have seen on your profile.

Meanwhile, I attached here with my photos and if possible would like to know more about you.

Yours lovely,
Ruth
My Dear,

I received your mail, it is grateful for your positive reply.

This is how to help me based on my first mail to you. When my father was alive he deposited US$3,500,000.00 in a leading Bank and used my name as Next of Kin to inherit the money when he died. This may sound so strange but that is the only way for me to survive since I cannot help myself now based on my current situation. I have been praying over this that God should bring a good man who will not betrayed me by using this opportunity that I am looking for a help.

And now that he id dead, I have contacted the bank and informed them about his death and requested how I can withdraw the money as next of kin. This is information is known only between Rev. Fr. SAMUEL ANTHONY, you and myself.

The bank asked me to come with bank account documents and my bank account where they can transfer the money for me. But unfortunately, as a refugee I do not have the right to operate a bank account here in Senegal and even do not have International passport to go to the bank as they requested.

In the alternative, the bank advised me to look for a reliable foreign partner who can receive this money for me in his bank account. And to get a reliable person who will not be wicked and cheat me, I prayed and fasted before contacting you, because since I do not know you, I need God to direct me. And as soon as the money transfers the money into your bank account, you now withdraw little from the money and send to me to get my travel documents to meet you in your country to finish my university education.

So if you have agreed to this arrangement, I will give you 25% of the money and also you will manage the rest of the money to invest in a good business in your country.

If agreed I will like you to provide these information to send to the bank as my foreign partner as requested by the bank.

1. Full Name;
2. Contact Address;
3. Telephone No.
4. Occupation;

On receipt of your above personal information, I will give you the full information of the money and contact of the bank where the money is deposited for you to contact them for confirmation.

Honey, this is what I appealing to you to help me. I am really suffering here in the camp.
Waiting for your urgent reply,pls use this number to call me i will like to speak with you thanks and be bless.(+221766410650)
Your lovely,
Ruth.
Hello Dear,

hello dearest how are you today hope you are ok ,I,m waiting to here frome you hope no problem,how is your work and all around you,in my last mail hope it did not hot you or make you to fill bad,my dear tha was what happen to my late father but if that should be the case pls forgive me for leting you to no about that, but i still love you and also want no how you fill.

clearly understood that i want you to understand that i am in trouble here in this Refugee camp i want to live this place as soon as possible, since you said that you want to make me your wife i accept it, but you have to do something for me if is possible, then you will have to assist me to get my traveling documents to enable me come over to your country to meet and live with you, because i lost all my traveling documents during the ongoing war in my country and i need to get them back so that i can come over to your country and live with you.

Again don t fill bad on asking you this for the first time that we come in contact or we get to know ourselves, please i want you to take me as we are already husband and wife because if you take me like that we can do more than our expectation in life.

I believe that you are God send to my life and you are the write person i have been looking for that will set me free from my bad situation.

So i want you to look into this matter and tell me your mind concerning my opinion and i will be very happy to hear that you accept in helping me come over to your country.

And i will be happy that you writh an email to me or you can call me with the number i gave you. thank and GOD will reward remain bless in JESUE NAME EMEN,

I wait for your sound reply soon,
Yours lovely wife to be,
RUTH.
Hello Dear,

I m happy to inform you about my success in getting the fund transferred under the cooperation of a new partner from london. Presently I'm in london for investment projects with my own share of the total sum.that is why i never send you mail.Meanwhile, I didn t forget your past efforts and attempts to assist me in transferring those funds despite and how to bring me out from camp but that it failed us some how.

Now you will need to contact the Rev. Father whom used to be a Good-Father to me when i was in Dakar, his name is Rev Father samuel anthony. he is the new rev in charge now and his email address is as follows :
(revsamuel20@yahoo.com)

and his phone number (+221-766-410-650) Ask him to send you a certified bank draft of $350.000.00 which I prepared and kept for your compensation for all the past efforts and attempts to assist me in this matter.I appreciated your efforts at that time very much.

So feel free and get in touched with Rev Father and instruct him where to send you the money,try and send him your address and your contact.Please do let me know immediately you receive it so that we can share our joy after all the sufferings at that time.

In the moment, I am very busy here because of the investment projects which me and the new partner are having at hand, finally, remember that I had forwarded instruction to Rev Father on your behalf to receive that money.

Therefore feel free to get in touch with him and he will send the amount to you without delay. Take care and bye for now.
Wishing you best,
Your Best friend.
Ruth.
Seitenlinks
Linkliste
RSS-Feed