Der Vorgang 431
suzybaby10m@yahoo.in
Suzy
---
Der erste Kontakt 431
Anzahl der Mails: 3
---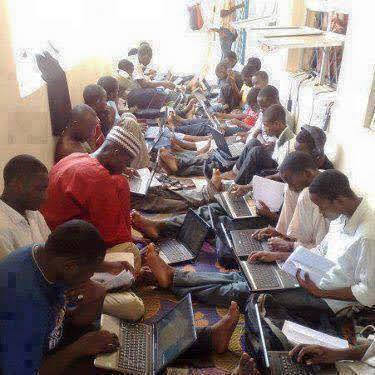 Es wurden insgesamt -- 3 -- Datensätze gefunden.
Mailtext
Hello Dear,
I am happy to come in contact you , how are you? Mine is a little cold over here in Dakar Senegal. My name is Miss. Suzy Isaac, i am 26 years old, single and never married. I am from Sudan in North Africa and presently i am residing in the camp here in Dakar Senegal as a result of the civil war that was fought in my country some years ago, there is something that i really with to tell you but i would love to wait a bit until i hear from you again but let me tell you a little bit of my present situation.

My late father Dr. Isaac Nuhan Vaye chairman managing director of ADVANCED PETROLEUM COMPANY also known as (APCO),House No. 10, Block 9, Street 33, Amarat, P.O. Box 12811, Khartoum,Sudan [SUDAN]),and he was also a politician,the personal adviser to our former head of state before the rebels attacked our house one early morning and killed him with my mother including my only younger brother in cold blood.

It s only me that is alive now and i managed to make my way to a West African country Senegal where i am living now as a refugee in an Orphanage home.I would like to know more about you.Your likes and dislikes,your hobbies and what you are doing presently. I will tell you more about myself in my next mail.I have attached here is my pictures, Hoping to hear from you soonest.
My Regards.
miss Suzy.
Hello my Dearest,
Thank you for your sincere heart towards me, i am very read to hear from you today, dear, i have heard all you said and i really apprieciate the way you opened up your self for me, i actually need someone that can truly love me that i would spend my life with, the life i am living here in the refugee camp is weighing me down, i feel my destiny is being delayed as long as i am still in this camp. although some people from here has approached to marry me but i refused because of the axient nature of this country s culture, thank you for the picture that you sent me, you are such a nice man i must say but i would wish to no more about you, i mean about your parental family, i mean you seblings and other things you think i should know, deep in my heart i believe that it was God who directed me to you but i need to know you better before i can give you my world, at time when i read the news about some girls whom have travelled to Europe and fall in the hands of bad people whom turned them into prostitutes in other to make money or kill them at times out of wickedness, it frighthens me but i know that there are still good people out there and i know that the same Lord that has saved my life uptil now will guide me from such people, please tell me everything about you, please tell me you are hornest and i will beleive you, as for our age difference i have no problem with that, what matters to me is genuine love and happiness, age is not that important in relationship when there is love and understanding this is how i see relationship i hope and have been praying to God to make a way and get me out of here because of the streesfull life that is being impossed on us here, in this camp our movement is highly restricted, i do not know if is the same way other countries restricts refugees as for here we are not allowed to go out unless the permission is being granted to the person from the authorities which is always difficult because they will need a very tangible reason and proof before the permit the person to go outside the camp and the person will still have to go with their worker, my dear, this is the kind of environment i found my self in, i am sick of this painful life i am living here, i really need true love, i want my future, i want to live a free life again, i want to have my own family, i know we do not know much about each other and i believe that with time we will understand our selves to a reliable extent, i am thinking of you.
yours sincerely,
Suzy.
Hello my dear,
how are you? i hope all is well with you, i xpecting to read from you but you did not write, are you okay? i hope all is well because i am getting worried.
yours worried,
Suzy.
Seitenlinks
Linkliste
RSS-Feed