Der Vorgang 453
amina_william@yahoo.com
Amina
---
Der erste Kontakt 453
Anzahl der Mails: 3
---
Der RevFather
rev.patrick92@yahoo.com
Patrick Moses
300.000,00 Dollar (Anzahl: 1)
---
Die Telefonnummern
00221761296925
---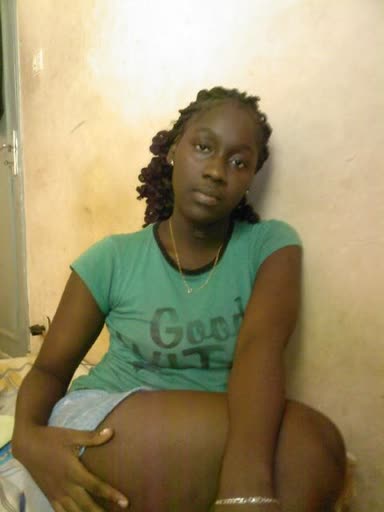 Es wurden insgesamt -- 3 -- Datensätze gefunden.
Mailtext
Dearest xxxxx,
I am more than happy in your reply to my mail,thanks and GOD bless, How was your day today? Mine is a little cold over here in Dakar Senegal. My name is Miss amina Abdallah Isaaq Deerow as you have known before,am 25 years old from Somalia, presently i am residing in the refugee camp here in Dakar Senegal,due to the war and conflict in my region,
in my Country somalia, my father was one time a Minister of Constitutional Affairs of the transitional government of Somalia under the leadership of President Abdullahi Yusuf Ahmed,he was attack and killed after closing from the mosque in cold blood. It s only me that is alive because I wasn t around when this happened, I was in the University where am schooling, I m doing my first year in Business administration
i managed to make my way to a West African country Senegal by the help of UN army where i am living now as a refugee.I will tell you more about myself in my next mail. Attached here is my picture. Hoping to hear from you soonest.
here is my pic,
Yours Faithfully
Miss amina.
Hello my dearest xxxxx,
i m so glad to hear from you so soon,i read your email to understanding,it is a good ideal for us to know each other better before coming over to your country germany,do you speak english in your country?why have you not married up till now?
how about your parents?are they still alive?please tell me more about them,
i will like to come over to germany to spend the rest of my life with you and also to continue my education over there,if only you will be honest with me,i like your pictures please send me more,
i like to spend the rest of my life with a man who will love me the way i m,he should be loving,caring,sincere and understanding,i hate lier,i will like to chat with you online so we can see on webcam,
let me stop here until i hear from you,
yours love
miss amina

My Dear friend,

I hope my email finds you well, really it s has not been long we stopped communication but i have been praying and asking the almighty God to keep my dream forward so that i can be able to surprise you because you tried to shown me care and concern but you did not believe me as i was in need of your assistance.

I unable to realized the transaction with you based on the developments then, but I thank the mighty God that all is well now. I am very happy to let you know that the bank has release my late father fund to me through the assistance of a new partner from Ireland, he is a kind-hearted man who is now my co-investor and Husband.

I wish to let you know that i am in Ireland with my husband and we left in Senegal a satisfy bank draft of three hundred thousand Us Dollars ($ 300,000.00) for you as a mark of reward for the fact that you did not take advantage of me over my inheritance as i reviewed every thing about me to you when i was in terrible situation in Senegal.

I have instructed Rev.Patrick Moses a priest in charge of Church in the refugee Centre in Dakar Senegal to send you the cheque. Feel free to contact him and send to him your current residential or office postal address where he will post your cheque for your collection.

Rev.father Patrick.
Address: Rue 1000 Dakar Senegal.
Tel.: +221 761296925
Email: rev.patrick92@yahoo.com

I feel this is the only way I could say thank you.
Stay Bless and good bye.
Miss. Amina.
Seitenlinks
Linkliste
RSS-Feed