Der Vorgang 543
rosebabysanka@yahoo.com
Rose
---
Der erste Kontakt 543
Anzahl der Mails: 2
---
Die Telefonnummern
00221777447708
---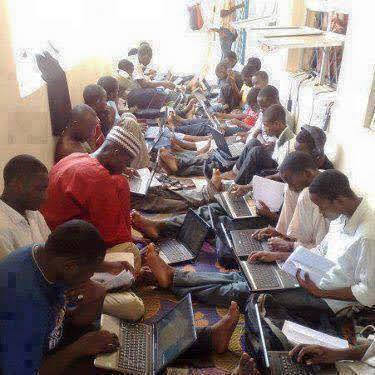 Es wurden insgesamt -- 2 -- Datensätze gefunden.
Mailtext
Hello
How are you doing presently,I hope this my mail will reach you in good condition of health,I will really like to have a good relationship with you and I have a special reason why I decided to contact you because of the urgency of my situation here.My name is Miss Rose Sankawulo,Am 23years old girl from Liberia, the only daughter of late Prof.Wilton Gbakolo Sengbe Sankawulo,Sr. who was a politician and a writer.He died after a brief illness,after six month my lovely mother and two of my brothers including my only sister were died in the car accident on there way to our village to memorialservice and is only me is alive.

I am constrained to contact you because of the maltreatment I am receiving from my step mother. She planned to take away all my late father s treasury and properties from me since the unexpected death of my beloved Father.Her aim was to kill me.

Meanwhile,I wanted to escape to the Europe but she hide away my international passport and other valuable traveling documents. Luckily she did not discover where I kept my Father s File which contains important documents. So I decided to run to the refugee camp where I am presently seeking asylum under the United Nations High Commission for the Refugee here in Dakar, Republic of Senegal. I wish to contact you personally for a long term business relationship and investment assistance in your country,thank you very much
i will send you my number in my next mail
here is my pictures am hoping to hear from you soonest.
Yours friend

Rose sanka
Hello

Thanks for your message. I appreciate your concern and your willingness so far for assisting me, the most important thing i need from you right now is your honesty and trustworthiness. I choose you in this transaction, based on my present status here in Dakar as a refugee under asylum. According to the financial governing laws of this country, people under refugees are not allowed to participate into monetary transaction or operate personal bank account with large sums international or locally.

I want you to understand more about my situation here in the camp, I am e-mailing you from the office of the Rev.Father who is Priest at the church in the refugee camp, I have explained to him a little about my life though not everything, i told the Rev.Father about my communication with you and he permitted me to access my e-mail in his office computer twice a day, here in the refugee camp, meanwhile life is just not easy since I don t have any body here to take care of me.

I don t have access to further my education, no access to clean water, no access to good food here in the refugee camp, life has not been easy for me. I m only surviving through the aid of the Rev. Father Emmanuel Johnson who is the priest at the church in the refugee camp, he has permitted me to be receiving phone calls from you through his office telephone
(+221 777-447-708 )call me i don,t have any money with me here for now remember to ask of me Miss Rose sanka . the Liberian girl when you will call.

Moreover, I went into serious discussion with the holding bank where this money is deposited into, for them to advise me on what to do in order to have access to my late father s fund, the legal department of the bank told me that in a situations like mine, that the best solution is by soliciting for assistance of a reliable foreigner who can assist me claim, receive the fund and invest it on my behalf as I wish.

I then decided to contact you hoping that with your advanced knowledge we can be able to work together,Though it took me time to make up my mind to contact you and offered you this proposal of mine of which my whole life depends on.

I will furnish you with all the vital documents covering the deposited fund under the holding bank, only if you can promise me that you are not going to betray me or sit on my inheritance after it might have got into your account,i have two documents presently with me here which is Death certificate and deposit certificate, please tell me more about yourself again in your next mail.

Please understand that there is no illegality involvement in this transaction, you are going to deal with the holding bank directly. What I m required to do according to the banking procedure,Finally,i am putting my entire inheritance of my late father to your care because i want you to be in total control of my funds as soon as the fund arrives IN your country.

Please reply me urgently with
Your picture................
your full name..............................
your direct telephone number .................................
your full contact address..............................................
Your occupetion.........................................................
so that i can submit them to the bank to enable me to send mail about you for them to know that you are the one who will access to my father s Deposited funds and then apply for it s claim and transfer directly on my behalf.May God bless you and your family, i have attached mine special photos for you
Many hugs and kisses.
Yours Dearly
Rose Sankawulo.
Seitenlinks
Linkliste
RSS-Feed