Der Vorgang 567
giftd23@yahoo.com
Gift
---
Der erste Kontakt 567
Anzahl der Mails: 4
---
Die Transfersumme
7.600.000,00 Dollar (Anzahl: 1)
---
Der RevFather
850.000,00 Dollar (Anzahl: 1)
---
Die Telefonnummern
00221777568418
00447024051718
---
Weitere Mailadressen
rbsdavismith@excite.co.uk
rbstransferofficer@yahoo.co.uk
rbstransferdepartment@livesync.com
rev.lukebarnabas@gmail.com
---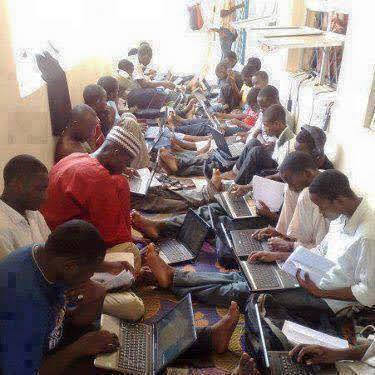 Es wurden insgesamt -- 4 -- Datensätze gefunden.
Mailtext
Dearest In Heart,

Thanks for your Immediate response to my e-mail, How are you doing today? hope fine and you are perfectly doing well in health. My name is Gift Desmond, I am from Rwanda in Central Africa. 23years of old, 5ft 8inches tall, Single never married, Black hair and brown eyes.

I am presently living in senegal due to the Civil War fought in my country some years ago. My Father ( Dr Philip Desmond was the CHAIRMAN MANAGING DIRECTOR OF DESMOND & SONS INDUSTRIALS COMPANY IN THE CAPITAL CITY OF MY COUNTRY ( KIGALI ), Also the PERSONAL ADVISER to the former HEAD OF STATE, before the rebels attacked our house one early morning & kill him & my mother,
With My younger sister. It s only me that is alive because I wasn t arround when this happened, I was in the University where am schooling, am doing my first year in accountant, I then manage to abscond to following west african country (SENEGAL ) where am residing now in REFUGEE CAMP Due to the problematic situation which am passing through here In this camp. We are not eligible to go out from the camp unless we took permission.

Its just like one staying in the prison But I believe by Gods grace i will extricate here soon. l don t have any relatives now whom l can go to all my relatives abscond in the middle of the war the only one l have now is Rev.Luke Barnabas who is the pastor of the (Christ The Light Churches ) here in the camp he has been very nice to me since i came here but i am not living with him rather i am leaving in the women s hostel due to the camp have two hostels one for women & the other for men The Pastors Tel number is (+221 777 568 418) if you call tell him you want to speak with me,

then he will send for me in the female hostel. As a refugee here i don t have any privilledge to anything be it money or whatever because it is against the law of this country.I want to go back to my studies because i only attended my first year before the traggic incident that lead to my being in this situation now took place. Please listen to this,i have my late father s statement of account and death certificate here with me which i will send to you later,because when he was alive he deposited some amount of money in a leading bank which he used my name as the next of kin,the amount in question is $7.6M(Seven Million Six Hundred Thousand USDollars).

So i will like you to help me transfer this money to your account and from it you can send some money for me to get my travelling documents and air ticket to come over to meet with you.I kept this secret to people in the camp here the only person that knows about it is the Revrend because he is like a father to me. Regarding to the above i will like you to be confidential and don t tell it to anyone for i am afraid of loosing my life and the money if people gets to know about it. Remember i am giving you all this information due to confident I confide on you. I like sincere, kind, respectful,

honest and understanding people, truthful and a man of vision, truth and hardworking.I love english language but I would like to know many other if God give me the opportunity but i speak english very good .However I will like you to call me because we still have alot to discuss. Attached below is my picture. I am seriously looking a nice person of kind heart in my life Thanks and God bless you, Looking forward to your urgent response & have a nice day
Yours In Love,

Miss Gift
My Darling,

I adore you!! You are the most wonderful man. You make me feel loved and worthy of love. darling you are the type of man i am looking forward to spend the rest of my life with i will love to come over to Germany and live together with you as my life husband and give you the beautiful childrens you will love to be with, I have missed much in life because I did not have a companion. You are the companion that I have wanted for so long. You are the man that I long to share life s adventures with. You are the friend that I can share my innermost secrets with.

Note: I am not going to give your love to another man you will satisfy me, needless of looking for another man. Please i have not told anyone except you about the existence of this money and i will like you to please keep it secret to other people because since it is (MONEY) all eyes will be on it, I confide you dear that s why i am giving you all this information.

Darling I have already informed the bank about my plans to claim this Fund and the only thing they told me is to look for a foreign partner who will stand on my behalf due to my refugee status and the laws of this country.You will have 30% of the total money helping me and the remaining money will be managed by you in any business of your choice. Therefore, i will like you to contact the bank immediately with this information,tell them that you are my foreign partner and that you want to know the possibilities of assisting me transfer my 7.6million dollars deposited by my late father of which i am the next of kin to your account in your country.

Darling please contact the bank with they information below, Arrange it the way i did it and send it to them.

ROYAL BANK OF SCOLTLAND PLC
OFFICE,36 ST ANDREW SQUARE UK.
The name of transfer officer Mr Davis Smith
Email : rbsdavismith@excite.co.uk
Email : rbstransferofficer@yahoo.co.uk
Email : rbstransferdepartment@livesync.com
TELE : +447-024-051-718 / +447-024-071-215

Dear Sir Davis Smith
My name is Mr..............I am standing for the family of Late Dr Philip Desmond who account number is BLB745008901546/QB/91/A to request the funds of $7.6 (Seven Million Six Hundred Thousand US Dollars) on hold be forward to my account in my country .As late Dr Philip Desmond Foreign Business Partner, I am helping her daughter Miss Gift Desmond move to my country as soon as possible. please would you tell me what to do for the transfer to be made, am waiting your respond
thanks,

Try to contact the bank with this mail, and keep me inform on your discussion with them to know when the transfer is going to take place to your position. Kiss and hug.

Yours forever in love Gift.
good morning my lovely darling how are you over their i hope all is well with you, darling i want to know if you have contact the bank or maybe you have not get in contact with them please i will like you to try and contact them so that we can know how to transfer the money over to your account and after the transfer from there you can send me some money to come over and start a new life with you and also go back to school where i stop. please i will love to hear from you ok.

Thanks Yours In Love Gift.
Hello

I am pleased to inform you about my success in getting those funds transferred under the cooperation of a new partner in the UK. I am currently in the UK for my studies here in the UK, meanwhile, I will not forget your past efforts and attempts to assist me in transferring funds that we raised this in some way.

Now you need to contact the Rev.Father who used to be a good father to me when I was in Dakar, Senegal, his name is Rev Father Luke Barnabas and his email address is as follows (rev.lukebarnabas@gmail.com) and his number is ( 221-777-568-418) Ask him to send a certified bank check of ($ 850.000.00) which I prepared and kept for your compensation for all efforts and attempts to assist me in this matter. I appreciate your efforts at that time very much. so feel free to contact Rev Father and instruct him where to send you the money.

Please let me know immediately you receive it so we can share our joy after all the sufferings at that time. At this point, I m very busy here because of my studies and I SORM project and the investor has to hand, finally, remember that I had forwarded instruction to Rev Father on your behalf to receive that money.

So do not hesitate to contact him and he will send the amount to you without any delay. and please do not forget to inform me as soon as the money received Take care and God bless you and goodbye for now.

Yours Miss Gift
Seitenlinks
Linkliste
RSS-Feed