Der Vorgang 582
vicstella@blumail.org
Stella
---
Der erste Kontakt 582
Anzahl der Mails: 2
---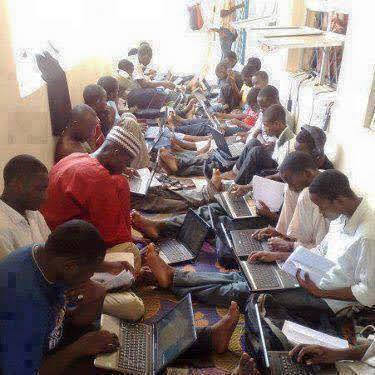 Es wurden insgesamt -- 2 -- Datensätze gefunden.
Mailtext
Dear xxx,

I Thank you for quick response to my call for help and also your willingness to assist me,which I really appreciate, I want you to understand that I came to you for help in total honesty and sincerity, with my present condition now which I am not able to claim the box which contains the money and diamonds from the security company which is due to my health condition and also mainly as I result that I am hiding from my husband's relative which I do not want them to know about this money in the security company and which is my last hope and for the future of my daughter which is why I have contacted you to stand as my late husband's business partner and also as the beneficiary of the consignment.
Please do understand that we can only be communicating by email for safety and confidential of this transaction as I believe that they might be monitoring all my calls through there government contacts, but for now advise that we keep everything by email. I want you to handle this transaction as your own personal affair and to make sure that you secure the box of money which the security company have to deliver to you via diplomatic courier delivery. Then you will open the box with the key code that I will email to you later when you contact me to inform me that the box is with you and deposit the money into your account for a better safety of the money till I am able to travel and come over to meet you in your country. This money in question is the only thing I have for the future of my daughter now, as all my late husband asset and mine has been taken from me by my late husband's family.
You have to keep this transaction confidential between you and me and never tell anybody about this money that I have disclosed to you [even to your close friend]. Once I receive your next mail which is as part of your sincerity that you will not sit on the Money when you receive it or betray me, then I will attach and send to you by email the Certificate of deposit and also a deposit agreement which is for the claim of the box from the security company, was given to my late husband by the Security Company so you can have the right to contact the security company immediately for the claim of the box on my behalf.
First I want you to send to me this following information

Your Full Name,
Address,
Telephone number


This information, I have to forward to the security company telling them that you will be contacting them on my behalf for the claim of the box. I am also soliciting that you accord this transaction priority of attention by replying to my messages. I will wait for your response so that I can send to you deposit codes and the certificate of deposit immediately

Thanks and I wait to hear from you urgently.

Best Regards

Mrs Stella Victorie Armando
Hello xxx,
How are you? I have not heard from you over my last email to you.
Can you please get back to me with the requested information so that I can forward them to the security company for instructions??
Thank you for your consideration.
Mrs. Stella.
Seitenlinks
Linkliste
RSS-Feed