Der Vorgang 601
ramatuselw3g@gmail.com
Ramatu
---
Der erste Kontakt 601
Anzahl der Mails: 3
---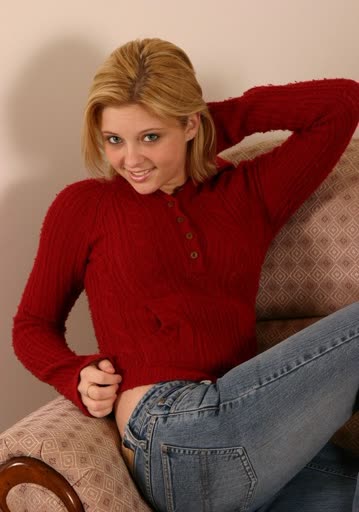 Es wurden insgesamt -- 3 -- Datensätze gefunden.
Mailtext
I am Ramatu by name i am 29years old female with no kids and never married.
Am 5 5 cm feet tall and athletic and I was born in New Zealand.My religion is a
Christian,never mind about me been a Christian so let us see what the future
would hold for me and u.Am student study Human Resources Management and i
just completed my education and had master degree in Resource management.
Talking about who I am? Am that easy going type, adventurous, romantic,
ambitious and have a very good sense of humor..My hobbies are too many but
to mentioned a few; sports,watching movies, going for walks, listening to music
(almost all types of music), love walking around the beach, dancing in the dark etc.
My favorite movies are romantic movies,comedy,action and adventure.
I don t have any kid I don¦t smoke or drink alcohol. am always smiling and don't
easily get irritated, I don t even remember the last time I frowned.Am that type
of person who always try to make people laugh. I always make sure to share the
little that I have with someone and also satisfied with whatever I have.
Am an all rounded person to cut it this is all i can say about me but if you
feels there s more you want to know about me please you re more than welcome to
ask any question u wished to know about me and am also alone and looking for
someone to share my whole life with,not just someone but one who have all
the good characters in life. am of that type and want someone with the same to spend with.
I can see you are of that type because you stated it in your advert the type of person of you want.
I really know what love is and also the type who give his whole heart in a relationship.
Relationships are built one day at a time; they take time, patience, honesty,
passion and ability to compromise and grow! So with true love, is by sharing bad and good times together.
True love is a covenant that we build on a strong foundation and that's why we don't develop it within a day.
It takes sometime to mature and that's when both sees that they are having the same strong feeling for each other.
It is with true love as it is with ghosts; everyone talks about it, but few have seen it.
I promise to make my one and only the most happiest man on earth if only he's willing to accept me as part of him.
I'll be there whenever he needs me and promise never to do anything to hurt his feeling.
I'll love him just the way he is, being blind, disable, deaf or dumb or whatever category that he falls in.
I really mean my words and I'm serious too.I'm ever ready to sail to the end of the sea with him and
ever prepared to do anything to have him forever. I promised to be the woman of his dreams cuss I'm not going,
to let him down, since the adage goes ;A woman without a man is like a river or a stream without a source and
as relationship are build on trust and with mutual respect I assure him my whole heart. I don¦t know and can t
tell if that special person is you but I believe it's you Because your advert alone speaks of it all so why
don't we give ourselves a chance and find out what happens. I know at this point, we have something in common
so let us be serious to each other and see what the future will be for us and please write back with your photos and stay blessed.
Hello dearest one, Thank you so much for you reply and am very happy to rad your mail. Please don t worry about your english I really understand it clear. Well as said early in my first mail am very honest and faithful woman. I was once in a relationship but my boyfriend die in car accident 5 years ago since 5 years i have never being in any relationship i was serious with my studies then. It now that am looking for a serious man in my life. A man who will love me and make me happy forever. Love is not by finding the right partner but creating the right relationship for the future forever. I am nationality of New Zealand and my mum is from different country. My Dad is new zealand but he die 17 years ago. So i have being living with Mom all this while dear. I just left Mom about 2 months ago to be with my uncle in Africa for while since i have never got the right man in my life. But am still seeking too but it was my first time on internet and you are the first man i have come in contact with. Please I hope the country I am now is not a problem with you. Am so happy you said something about sex I will never say it bad it really part of relationship and life as well. I love to make love to only one man who i love so much and i will promise you that if there is something common between us I will never disappoint you dear. All i need is a faithful and honest life from you. Am happy to hear you say you will love your woman to say by your side forever. For now we have to get to know each other very well by chatting so i will be happy if you can YAHOO or MSN messenger so that we can chat there every day dear. I will be waiting for your next reply dearest one. Love success is for you forever.
Hello dear xxx am very happy again to hear from you it my pleasure reading your mail dear. Please dear am in Ghana part of West Africa staying with my uncle. My Mum is from Africa and my Dad is from New Zealand but my mum is still in new zealand but am in Africa to be with my Uncle for a while. It really bad we can t chat but never mind we will ne send each other message. I can see that you work never permit you to do something and i really understand you are very hard working man. Please i will love you to send me pic but not naked pics anymore ok due respect ok please. I want a man to be with who will love me and make me happy forever. Am hoping to hear you soon dearest one.
Seitenlinks
Linkliste
RSS-Feed