Der Vorgang 636
tashagaillard@live.co.uk
Tasha
---
Der erste Kontakt 636
Anzahl der Mails: 2
---
Die Transfersumme
15.000.000,00 Dollar (Anzahl: 1)
---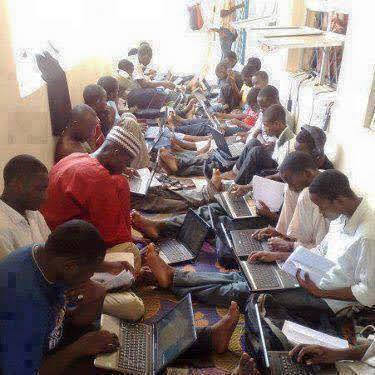 Es wurden insgesamt -- 2 -- Datensätze gefunden.
Mailtext
Hello my Dear Mr xxx, Thank you for your respond.


Permit me to introduce myself, my name is miss Tasha Gaillard the only surviving child and daughter of late Mr Micha Gaillard who died in the Haiti earthquake on 12th Jan 2010, my late father was a politician and university professor.

Before my late fathers death, he deposited a fund with a security company in Britain. As the only surviving member of the Gaillard s family, i am presently taking shelter in a make shift camp as a refugee in London with some other Haitians.

I cannot continue to suffer while my late father is having such amount of money and i can only ship the money out of Britain before it can be used.

I am looking for a trusted person that can assist me to receive the fund on my behalf, so that i can use the part of the money to help myself and victims of the earthquake.

I promise to offer you the 20% of the total fund if you will assists me. I will give you more details in my next email if you are willing for the project.

Thank s,
Best Regards.

AWAITING TO HEAR FROM YOU SO THAT WE WILL MOVE AHEAD.

Miss Tasha Gaillard.
My Dear Mr xxx, Thank you for your responds and i promised to spend the rest of my life with you if you can give me your full assistance to conclude the project.


AS you are already aware, the fund is deposited with a financial security company in the UK. I will introduce you to them as my representative and instruct them to send you the sum of 15 million US dollars. So i need to forward them your detailed information to deliver the fund to you.

I want to inform you that you will pay for the clearance charges on arrival of the consignment, you will pay it to the United Nation diplomat who will deliver the consignment to you so that he will go and make the clearance to be easy for you. You will take all the expanses you made after you received the consignment with the 20% percent of the total fund which i promised to you and keep the rest of money i will come to meet you after 4days you receive the fund from the United Nation diplomat.

This is just the procedures, I will need you to send me your full name, address, telephone number,occupation and a scanned copy of your international passport to froward to the security company to conclude the delivery arrangement in your name, The fund will be delivered to you by cargo as a consignment that is why you have to pay for the clearance charges to keep it away from government sight.

I await your swift reply so we can move ahead.

NOTE: Please i will like you to keep all what I m doing with you as secret for security reasons.

Thank you for your co-operation and understanding.
With best regards,

Miss Tasha Gaillard.
Seitenlinks
Linkliste
RSS-Feed