Der Vorgang 715
tessyand12@yahoo.com
Tessy
---
Der erste Kontakt 715
Anzahl der Mails: 2
---
Die Transfersumme
10.000.000,00 Dollar (Anzahl: 1)
---
Die Telefonnummern
00221771763967
---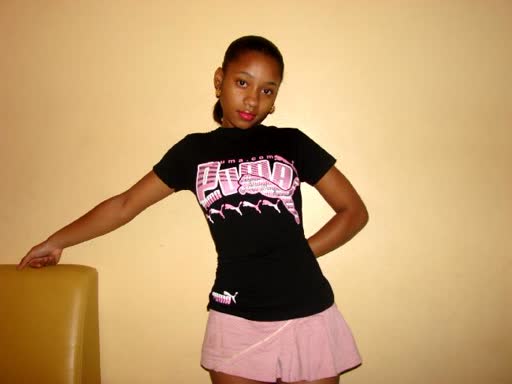 Es wurden insgesamt -- 2 -- Datensätze gefunden.
Mailtext
Hello My Dearest,
Thanks once again, I am more than happy in your reply to my mail. How was your day? mine was a little bit cool over here in Dakar Senegal. My name is Tessy Johnson I m (21)years old still single and never married, I am from Liberia in west Africa and presently, I am residing in the orphanage/refugee camp here in Dakar Senegal, as a result of the civil war going on in my country. I was a first year student of law at the university, before the incident that lead me into this situation of living in the camp.

My late father Dr.Robert G.Johnson was the personal adviser to the former head of states, also a successful business man import and exporter of Cocoa during his life time, before the rebels attacked my house one early morning killing my mother and my father. Equally my mother was a senior lecturer at the university before her death, it s only me that is alive now because I am the only child to my parents, and I managed to make my way with the help of UN to near by country Senegal , where I am leaving now.

I would like to know more about you. Your likes and dislikes, as I love cooking, handball, singing,karaoke, reading,etc. I don t like dishonest people. Your hobbies and what you are doing presently. I will tell more about myself in my next mail. Attached here is my picture and I will like to see yours.

Thanks I am hoping to hear from you soonest.
Yours baby girl,
Tessy.
Hello My Dearest,
How are you doing today? Hope all is well. I am more than happy in your reply to my mail. It is very cold now over here in Dakar Senegal. In this orphanage/refugee camp, we are only allowed to go out only once in every week. Its just like one staying in the prison and I hope by God grace I will come out here soon.

I don t have any relatives now whom I can go to all my relatives ran away in the middle of the war the only person I have now is Cardinal Andrew Cypril , who is the Cardinal-Priest of (S. Lucia a Piazza d'Armi) here in the camp, he has been very nice to me since I came here but I am not living with him rather I am leaving in the woman s hostel because the camp have two hostels one for men the other for women.

The Cardinal office telephone number is (+221771763967) please when you call ask of Miss Tessy Johnson, from Liberia and tell him that you want to speak with me he will send for me in the hostel. here is where I am sending you email at church office. As a refugee here I don t have any right or privilege to any thing be it money or whatever because it is against the law of this country. I want to go back to my studies because I only attended my first year before the tragic incident that lead to my being in this situation now took place.

Please listen to this I have my late father s statement of account and death certificate here with me which I will send to you later, because when he was alive he deposited some amount of money in a leading bank in Europe which he used my name as the next of kin, the amount in question is $10M (Ten Million United State Dollars).
Already I have informed this bank about my intention to claim my late father s deposit. The bank told me to look for a foreign partner who will assist me in the transfer due to my refugee status here, as a refugee I am not allowed direct claim of the money but through an appointed representative as the united refugee law governing refugee all over the world states.

So I will like you to help me transfer this money to your account and from it you can send some money for me to get my traveling documents and air ticket to come over to meet with you. I kept this secret to people in the camp here the only person that knows about it is you and me.

However, in the light of above I will like you to keep it to yourself and don t tell it to anyone because I am afraid of loosing my life and the money if people get to know about it. Remember I am giving you all this information due to the trust I deposed on you. I like honest and understanding people, truthful and a man of vision, trustworthy and hardworking.
please in your next mail i will like you to send me the following listed below so that i can send it to the bank that you are my partner who want to help me for the transfer of my late father money.
Full name.........................
Home address.................
Mobile phone number................
Nationality..........................
Age........................

My favorite language is English. Meanwhile I will like you to call me like I said, from 12.30noon to 4.30pm(12.30Gmt-16.30Gmt), I have a lot to tell you.
Have a nice day and think about me. Waiting to hear from you soonest.
Yours Sincerely,
Miss Tessy.
Seitenlinks
Linkliste
RSS-Feed