Der Vorgang 82
alfreda10gh@yahoo.com
Alfreda
---
Der erste Kontakt 82
Anzahl der Mails: 4
---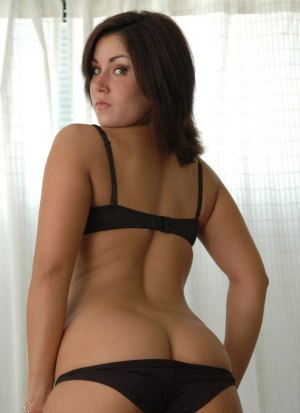 Es wurden insgesamt -- 4 -- Datensätze gefunden.
Mailtext
Hello my dear one , how are you doing , hope you are doing good as well.
I am really glad to write to you and also to received your mail id from the site as well.
It is my great pleasure to write to you this mail my dear.
I am Alfreda 31years of age black and currently living in Ghana.
I am single , no child,and i am never married before.
I am very quiet,simple,easy going ,respectful,with a high sense of humor.
I am loyal, honest , truthful,i hate to lie and be lied.
I am romantic, caring , loving , affectionate and passionate, i am sexy and submissive.
I am a kind of woman who is one man and always makes the man laugh with the exploitations.
I know what it takes to make a man s day not by words only , but for actions and deeds.
I am willing to do anything to make my man happy and cheer him up always seeing the bright smile of him ,even when upset or in bad mood.
I am a kind of woman who do not get upset no matter what happens or the situations may be at i smile laugh and tease always nothing gets me boring.but one thing i hate is lies and non serious person.
I love reading during my free times and also taking to walk on the beach during the weekends to relax the mind as well.
I was at the site when we had mailed for thrice and i got this mail id from you to contact you.
So now hope everything will be appealing to you from here, if anything more you want to know about me please draw my attention and i will answer to you immediately.
Hope and waiting anxiously to hear from you soon
kisses
Thanks a lot my Dear for your wonderful and peace finding mail to me,
Hope you are doing good as well.
In fact i have red over and over about the whole mail you sent to me, i think since i was into looking for for the MR right NO man had ever express this mail to me before except you as well.
I on my part i am a woman of short words , and humble attitude, first i will do everything to make my man happy and cheer him up always no matter what. only if the man is serious about the relationship with me.
It has been for almost 8years ever since i went to a man, well some might think my appearance is different from my what i am saying , but i am who i am and i stick to my words to keep my self very clean for the right man to enjoy me as well.
I have no man yet now looking for the serious one with no jokes and games to offer.
I have no problem about sex, sex is the essential part in every relationship , some take sex to settle conflict or problems, sex brings about love , the more you do , the more you have a special feelings for each other.
Also the primary duty of a woman to her man or husband is to make the man enjoy her very well no matter what it is.
I am once again glad to read you again and feel free to express anything to me, i will understand you in any way you write to me.
Hope to hear from you soon
kisses
Alfreda
Thanks a lot my dear for your mail back to me , hope you are doing good as well.
I am really glad to write to you this mail.
Dear i really understand and well red your mail to me.
I am a kind of woman with very few and short words , but most in actions than words i may say.
I am the woman who express my self in every mail and also when in reality you will notice the reality of my deeds.
Dear i am not for jokes or games i also know perfectly that you do not want that as well.
I love to look vividly in the eyes of my man to hold hands cuddle , hugs and kisses more than any other thing i have thought of.
I think we are on the same lane as well.
There is a saying that catch them young and they shall be yours forever, this do not really implies but mine is the early the better then we save time.
I hope your decisions of meeting reality is good idea...On my part it is my pleasure and great thankful to meet you , shake hands with you, hugs , kisses and many more seriously.
To me i have never been to German before , i have spent most of my time in the states , and German is one of the top country the most loving country i am anxious to set a feet and welcome with my very eyes the beautiful of it.
As time goes with our serious communications regular decisions and ideas could be generate for future.
You are matured, i might say i am also matured , which this relationship must be soon real and realized with no time.Some meet with love at first sight not they fall so easy or cheap but for what the heart seeks and desires, i found some qualities in which i seek the same qualities in my man.
I got what it takes to make a man happy no matter what, and i speak from experience as well.
So i hope to hear from you and also if we can also talk or chat , you welcome as well.
Alfreda
long time heard from you???????
Seitenlinks
Linkliste
RSS-Feed