Der Vorgang 116
dedemimi143@yahoo.com
Emilia
---
Der erste Kontakt 116
Anzahl der Mails: 3
---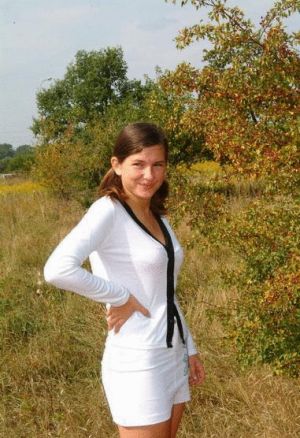 Es wurden insgesamt -- 3 -- Datensätze gefunden.
Mailtext
how are you doing?hope you feeling better,thank you for writing to me after winking at you at AFF ,am very serious looking for a real love,a kind man,very responsible,caring and loving man for a long term relationship and am very serious in getting to know you more and more,so this is my yahoo addresse and you can write me to me or we can get on chat more.dedemimi143@yahoo.com,if you have yahoo messenger you can add me on there and we can get to chat,hope it works,

hugs Janiek

how are you doing Janiek?i hope you doing very fine and kicking well,am also fine and am sorry for my late reply i had bad internet connection here,but am able to get it back and i can now get things on track and get this communication going.To be honest i really enjoyed reading your letter to me Janiek,i really do and i will love to get to continue with this more and more,my name is emelia originally born in belgium namur,am very simple,somtimes shy,responsible,caring and loving with,with good thoughts and humors,i have been also tried amny times looking for a right man to spend the rest of my life with,but is not easy to fine someone who really match your date,but i dont give up as you also do,so think we have something in common for a good start.i enjoy taking a long walk,watching documentaries,swimming,playing golf and ridding bycle.i dont smoke,dont take acohol,have no tattoos,i live a healthy live,but i must let you know am an oprhan never live to see my real parents,and was adopted by this ghanaina who brought me here and has live all her life in belgium.so i think you can know something about me and please dont hesitate to ask me any question you want and i will patiently answer you and make you understand everything about me.thank you once again and looking forward to chat with you real very soon,but do you have yahoo messenger?please if you please add me on your list and lets get the to chat,or if you dont have please try and download one.

thank you and hoping to hear from you very soon and please let me know when you will be available for chat is now 3:15pm afternoon.


take care and hugs

emelia


ps.here some pictures of me too and you can take a closer look at me,hope you like them.
how are you doing?is everything alright with you there?hope so because i have still not hear from you janiek and am a bit worried,still waiting to hear from you.

hugs janiek
Seitenlinks
Linkliste
RSS-Feed