Der Vorgang 130
lucie4ujames@yahoo.com
Lucie
---
Der erste Kontakt 130
Anzahl der Mails: 2
---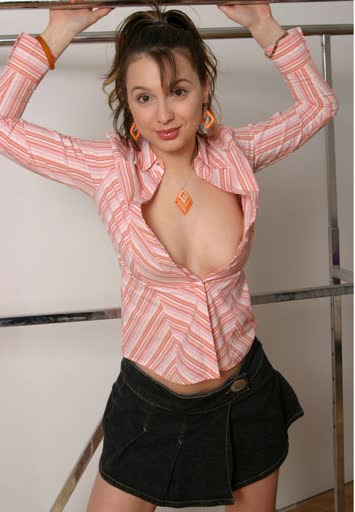 Es wurden insgesamt -- 2 -- Datensätze gefunden.
Mailtext
You Are Welcome
Hi,
How are you today?,I hope you are having a nice time, as for me am cool . Am new to this and most of the guys I read from are not what I want "you sound nice" .,i will love to get to know you better.... this is little more about me Lucie James by name,i am 25 years old by age,i live in NJ .I am into the Sales of Sculptures , beeds , gold , i do travel alot .. ,i am the bread winner of my family,I`m 5`6"120 with a athletic build , mentally stable, physically fit, a bunch of laughs, warm, caring, honest, good listening, God Fearing, and a positive person.I am real easy person to talk to and a good listener. I love to play golf and I enjoy chillin` with my friend/family , I like going to the movies or watching movies in my room , I like swiming , fishing, playing video games, listening to music and dance, traveling , going bowling and etc.I am a family oriented person and I get along with everyone in my family and outside my family, and There is more, but it would be better for you to find some things out for yourself.

I believe that if couples are true friends ,you will get true love, and they will do what ever it takes to make each other happy. So let me know your interest and ill get back to you .reall want easy going and laid back type of guy,very patient and good listener. know how to treat a lady,intoclassic cars and computers living in the big city but country girl at heart..
Hope to hear from u soon ..
Lucie.
Hello Dear
Thanks for the email,am really happy to read from you ,yes am from (New Jersey), you sound nice and cool to me ,i havnt been telling any one about my self ,am new to this and i need someone to trust in my life,If you are looking for a generous, kind and emotionally secure woman, then I may be your match. I am a confident and driven person who tries to enjoy life to the fullest. I enjoy setting/reaching goals both personally and professionally. I have been described as multi-faceted and well rounded with many interests. I enjoy staying fit and active with cycling and running. I also love a motorcycle ride on a nice summer day . Most importantly, I am secure with who I am. I try to always keep the work / personal balance in check. I have a sense of outdoor adventure and love to travel. Whether it is scuba diving in the Caribbean or losing myself on the streets of a new city, I enjoy taking in new cultures and seeing new places. I only wish I had more time to travel and check off more places on my "must see" list. I am a casual kind of girls, who would much rather be wearing ashort skirt and a blouse than a suit, but I do enjoy dressing up for the right person and occasion. Laughter and great conversation are key for me. I do enjoy some independence, but love spending time with people close to me.
As for what i am looking for in a relationship...I am looking for a man that will be able to listen to me , communicate his feelings to me , make me laugh?, hold and comfort me in need?,stand by my side?, respect me?, passionate lover in every way?, support me in everyway?, love me and only me?, make me smile?, protect me when needed?, romantic time to time? ,constantlyreative?, and treat me right?

I believe am a blessing to a man that deserves one , keep him happy and cheer him up when he is sad, comfort him, listen to him and be there for him at all times ,keep him warm and keep his heart beating at a smooth pace, won?t let him down, l will keep him in my mind all the time, And will be loyal to that special one,will not fight, but talks his way out of any confrontation , stands up for what he believes in and stands strong by his words.I believe a man should be treated like a king. I have a great since of humor,honest and very sensative and caring for a mans needs when is financially down.As i told you before that i believe that if couples are true friends ,you will get true love, and they will do what ever it takes to make each other happy, has God in his life and follows that path of greatness.

I am very open minded about "the man of my dreams". Age, circumstances, distance are NOT important. You could be 25 or 55, live next door or 3000 miles away, a waitress or a millionaire...it makes no difference... I ll know you are the one when we meet. .
Lucie.
Seitenlinks
Linkliste
RSS-Feed