Der Vorgang 23
annan_furrson@yahoo.com
Annan
---
Der erste Kontakt 23
Anzahl der Mails: 2
---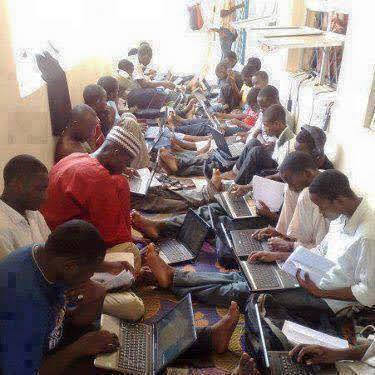 Es wurden insgesamt -- 2 -- Datensätze gefunden.
Mailtext
Hello Dear Janiek,
how are you today and thank you for your respond to me soon,
here is a little about me.............

I am single lady never married and with no kids and i am Hairdresser and Beauty Therapist,
I am very healthy,royal,caring,submissive,loving and sincere.
I will be glad to meet that special man and get into a serious relationship with.

Because i strongly believed in one thing that a true happiness and confident living is to be with someone who are dedicated, devoted, compassionate, understanding, faithful and willing to sacrifice everything for the sake of relationship.....

But i want a man who is serious,fit,has high sex drive and healthy has a good experiences of how to treat a woman with love.who is so caring,mature and gentle,but can spoil me with sex.

So let me know your mind after reading my short mail and if you accept then we can further communication.

Sincerely yours
annan.
Hello Janiek
how are you today ? thank you for your wonderful heart touching mail and you have really sound completely a man of my dream and is my heart desire to share the rest of my life with you.

Hello Janiek i am okay with your English as i know you are not from English speaking Country and i do understand all you have said in your mail and i am very happy for meeting you now in my life.

Thank you very much for introducing yourself well to me and i am happy you are such a great man, very calm gentle and respectful you said and i will be very happy to see that for true when we become couples.

Because is my heart desire to makes my man always happy man both sexually,emotionally and physically. I will make you happy with all you want and i am very happy you said i am a woman of your taste and i hope when i am with you will make me happy in bed and outside too, yes i can give birth to you at least one or two babies, because i love children and i will be very happy woman to have nice and loving baby with you.

Yes i will like to live with you, because we have to live together and be happy couples husband and wife and makes our children happy and have a very happy home and peaceful families.

My dear Janiek, one thing i will like to ask you most is, do you think your families will like me and love me and accept my coming into your life as i am black woman ? Because when you are in a relationship and your husband families do not likes you , you will also not going to be happy, so Janiek i will like to have an answer about this question.......? Because i will be living with you and if your friends and families do not like me as i am black woman, i am very sure i will be happy and you also not going to be happy.

Beside that question i have no question again and all i will say is yes i am ready to share the rest of my life with you, because you really sound touching my heart and i know we can be a happy husband and wife when we come together.

I will like to see some photos of you as well, if you have some now to send me and i will be very happy to hear from you soon.

Sincerely yours
annan.

Seitenlinks
Linkliste
RSS-Feed