Der Vorgang 25399
cosentinoa152@gmail.com
Ellisar
---
Der erste Kontakt 25399
Anzahl der Mails: 2
---
Die Transfersumme
6.200.000,00 Dollar (Anzahl: 1)
---
Die Telefonnummern
00971527617386
---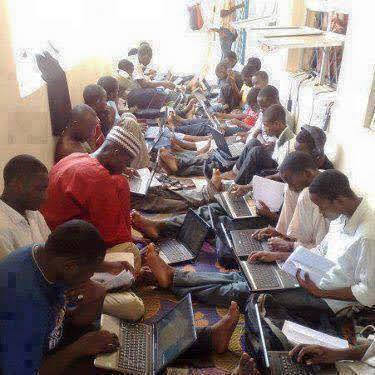 Es wurden insgesamt -- 2 -- Datensätze gefunden.
Mailtext
Hello

Good day to you.

My name is Mrs. Elissar Farah xxxios, A citizen of Lebanon,
Serving as the CEO Citibank Group Dubai UAE branch.

I have a business proposal that will benefit the both of us which
I wish to discuss with you.

Kindly get back to me for more details.


Yours Sincerity.

Mrs. Elissar Farah xxxios.
CEO Citigroup UAE.
Dear Sir

Good Evening.

This will acknowledged your response to me, First I m very happy and
also thank you so very much for your swift responds.

I know that you may be filled with numerous questions like: how did I
get your contact email address and why I chose to handle a transaction
of this magnitude with you, Well I m not against you been surprised
over this proposal because I know it s not really proper way of
contacting you via this medium over a serious transaction like this.

However, I will like to clarify that I contacted you through email
because I wanted to source for someone outside the circle of my close
friends and relatives and family s, based on the fact that I m
currently searching for someone I can direct to stand as the
legitimate depositor/beneficiary of the said funds $6.2 million
dollars, I have packaged a financial Transaction that Will benefit
both of us as the Regional Bank CEO Citibank Dubai U.A.E, it is my
duty to send in a Financial report to my head Office in United States
of America at the end of each quarter of the year. On the course of
last quarter of the year December 2020 report, I discovered that my
branch in which I am the CEO here made Six Million two hundred
thousand US Dollars [$6.2 million] Which my Head Office are not aware
and i have decided to place these funds on what we call SUSPENSE
ACCOUNT without any Beneficiary name since almost 3 years now and as
an Officer of the Bank I cannot be directly connect to this funds, so
this made me to contact you for us to work together so that you can
assist me to receive this funds because i will program your names and
details to our banking database as the depositor of the funds pass
years ago, although its my profession as a banker and will perfect
everything smoothly without any hitch and that s my assurance for you.

Therefore, I want you to understand that I contacted you because of
the urgency nature of this matter. All documents that will be required
in this claim will be made available to you in due time when my bank
demands for them. You are the only person I have proposed this
transaction to so far as I need to thread with caution on this matter
hence it requires confidentiality and sincerity at all times.

I will scan and attach my working ID and my country Passport ID to you
in my next email for your perusal and as your guarantee for the safety
of the transaction and you are free to take it to any branch of
Citibank all over the world so that you will find out more about my
reputation and my records. Perhaps that could boost your confidence in
knowing more about the person that you are now connected with.


I m hoping to get your prompt response, and if it is positive, then I
will give you more details about the transaction.


Best Regards,
Mrs: Elissar Farah xxxios
My WhatsAPP Number +971527617386
Seitenlinks
Linkliste
RSS-Feed