Der Vorgang 27
vidahagan@live.com
Vida
---
Der erste Kontakt 27
Anzahl der Mails: 2
---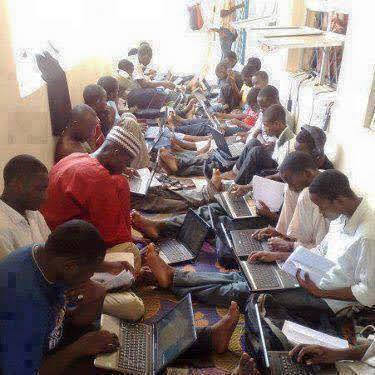 Es wurden insgesamt -- 2 -- Datensätze gefunden.
Mailtext
Hello thank you for your short mail in AFF anyway.....My name is Vida 35 yr age, 5ft and 6 inches average(and fair in complexion I was born and raised in USA and actually live here in Ghana and my race is mixed . My Language is English. my religion is a christian,never mind about me been a Christian so if u are not a christian Please you do respond back and let us see what the future would hold for, i and you..am a student and doing Home Economics. i loved been a student a lot and i have graduated from school now and being employed as floral arrangement ....I am vulnerable about my exterior appearance, about my body. I do not like when you compliment me about my aspect with jokes. I like and sometimes even prefer a stranger s compliment when it is said appropriately. I like when you surprise me with your compliments. Being surprised is like feeling there is something new, novel. I appreciate constructive suggestions, for example about the way I dress, but I do not like when you joke about it. If there is something you do not like, for example my new lipstick, tell it with courtesy, and buy me another one without letting me know.Talking about who i am ,I m Caring, Faithful, Loyal, Truthful, Loving, Generous, Goals Achiever, Honest, Spiritual oriented, Future driven, Confidential, Understands the ups and downs of life, Committed to relationship, Reader, Visionary, Conservative, Passionate, Romantic, sexy and loving
I m a good cook, I can prepare delicious meals like fried rice with Chicken, Can prepare beef burger, Can prepare pizza, Italian sea food, Can prepare red red boiled beans with fried fish and friend plantain, Can prepare Samosa. i am seeking to meet some one caring, faithful, communicative, loyal, generous, understanding, future driven, honest, truthful to be with in a long term relationship,Courtship or marriage ,Some one with Good life principles to set an example to our children in the near future,God fearing person.Someone who is honest, respectful, and loving and knows how to take care of a woman.Some one who knows what to offer in life to a woman,Ready to share poverty,richness,failure and victory together,is whom i have always beam dreaming to meet in my life.You need trust to love, but first you need to love in order to trust.To love someone is to understand each other, to laugh together, to smile with your heart and to trust one another. One important thing is to let each other go if you can t do this.Love is like a wonderful feeling of compassion and satisfaction. It should be given respect and trust; and it should receive that love back.The best proof of love is trust.True love is the greatest thing that you can experience; it can weather any storm. Loving, trusting and respecting each other totally can bring you to true love and happiness.It s hard to love and hard to trust; but finding love and finding trust was a gift from you to me.Relationships should never be taken for granted. The choice of being with another life is an amazing thing. Trust, loyalty and respect are a must for eternal happiness.. Thank you and I do await for a mail back from you soonest..

Vida.
Hello thank you for your mail......ANYWAY TELL ME WHAT DO YOU EXPECT AND HOPE IN YOUR WOMAN THAT YOU WANT TO MEET IN LIFE...?
But I wouldn,t wish all that on one person ever ,I know what it is to do all those things its allot to do and would drive any one person to either loose their mind or run awauyI am the kind of person that is affectionate!! love to cuddle ,aand get lost in kiss!!!! intemacy and foreplay is important along with romance....
I also am very ,very much into giving and recieving oral ,from the one I love and live with.I am a giver the more I make the one I love feel loved and explosive the more turned on I get the manI love is like a rare fruit that I just cain,t get enough
Seitenlinks
Linkliste
RSS-Feed