Der Vorgang 391
cute_patience101@yahoo.com
Patience
---
Der erste Kontakt 391
Anzahl der Mails: 5
---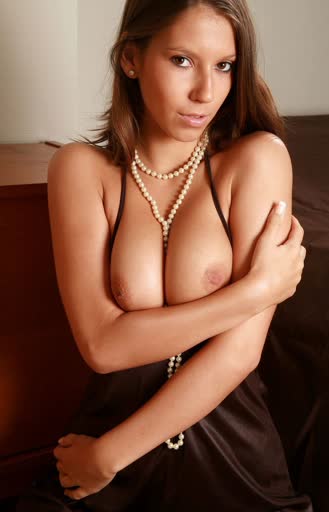 Es wurden insgesamt -- 5 -- Datensätze gefunden.
Mailtext
Hi xxx, Thanks for your mail sent... I am happy you confirmed your email address...I have added you to my messenger... I wait to hear from you soon... Kissess Patience
Hi xxx,

Thank you very much for your mails, Its unfortunate my internet was disrupted and was restored after few minutes ago am very sorry for not replying your mail in time.

Good we meet here at last. This will be a place of us getting to know each other well. I am so happy receiving your wonderful letter which express your kind of person. Well what can I say about myself. Firstly Patience is my name as you know already and I am 30 years. I am in Ghana and I have lived most of my life here in Ghana my Dad died 3 years ago, while I never got to know my mum as she left my Dad when I was just 3yrs old. My profession is within the fashion design consulting field and also modeling coaches which I did with T T & N beauty clinic were I have just completed my 3 years course with them few week ago.

I should have been working for my late Dad Company which he opened after retiring as a director with Obusi Gold field Limited, but due to the bad uncles I have who seized all my father made and took over his Jewelry company and mining sites in Kumasi. This is all just because of genital inequality that exists here Ghana as their culture and tradition demands. They say there culture and tradition provides and do to not permit a woman to inheritance anything..Inheritance are only meant for men ..And my mother not been a Ghanaian and having divorced my Dad when I was 3 did not help matters. I am happy I completed my University education and hopefully will find the man of my dream who I will live happily with.

I like going to the beach and other interesting places, reading and swimming is part of my hobbies that I can t do without. I love music of every type, going to good places and nice restaurants. I like traveling and visiting new friends and old once when ever the opportunity calls. I love Mexican,Italian and chines food, exquisite fashions, beautiful jewelry and chocolate covered strawberries. I love shopping and sight seeing too along with someone special to enjoy the views with together. My saddest day is when my father died 3 years ago happiest day.. yet to come until I found

I am a Very Honest, Sincere, Trustworthy, Loving, Understanding, caring, loving, respectful, sincere, easy going and also I have a very good sense of humor. I love to prepare, serve and dine by candlelight with soft music playing for a romantic dinner. I like to take walks under the stars and moonlight while holding my loves hand. I enjoy giving my love full body massages with warm oils, while scented candles burn and soft music plays to relieve the stresses of the day for him

I broke up from a relationship 8 months ago as my ex cheated on me and was seeing another lady who happens to be my best friend at school sleeping with him while I was not aware. He was only interested in my inheritance and not true love before we parted after breaking my heart. I love life and I like to enjoy a life with the man of my dreams. Who I will love with all my heart and he will love me too. I am glad that we meet here and to know each other if we have chemistry to carry on in our relationship. I am single and searching for a very honest,caring,sexy easy going, sincere and loving man who knows what real love is all about to spend the rest of my loving life with, for me age has no what value as age is noting but number and have noting to do with love . I think, that older men are more serious, experienced and family-oriented!!! They can give me some advices, because sometimes I really need them a lot!!! Older men are ready to create serious relations and not just play the games!!! I love a life and I like to enjoy a life. And with your age and all you have said about you, Its also an advantage for me it has always been my dream, to find a man who is right and who will be there for me at all times and we will live happily.

I have never been married before neither do I have any kid, I live alone and I am willing to relocate when I find the right man. I am a lady of one man and will love my man to be faithful to me at all times letting me know what he really want in our relationship. Actually I can t say much about myself, but if there is anything that you will want to know about me please do not hesitate to ask and I will be very open hearten to answer you in a polite and sincere way. I hope this little words of mine will give you a little idea of who I am and what I am in search here online....I will be looking forward to hearing from you again but until then take a very good care of yourself and stay bless. Darling here in my cell number and I will be expecting a call or sms from you. Send me yur cell # I can also call you.

I am so happy we meet..... Have a nice day bye. Kissess

My Sincere and Special Regards

Patience
Hi xxx, Thanks for your mail sent..I am happy reading from you today Kindly accept my sincere apologies.... Its 11:00pm now and I am about going to be and saw ur mail. I will call you tomorrow on phone so we will get to hear each other voice and be happy together...I sincere apologies for not replying you earlier.... Its a pleasure... Have a great day..Kissess Patience
Hi xxx, How are you doing today..? Hope you are doing good...
Hi xxx, How are you doing today..? Hope you are doing good... I called your phone numbers Home and mobile and you never picked your call.. Hope those are your numbers...Have a nice day...Kissess bye for now...Kissesss Patience
Seitenlinks
Linkliste
RSS-Feed