Der Vorgang 461
mrsoliviahewgley@yahoo.com
Olivia
---
Der erste Kontakt 461
Anzahl der Mails: 2
---
Die Transfersumme
7.500.000,00 Dollar (Anzahl: 1)
---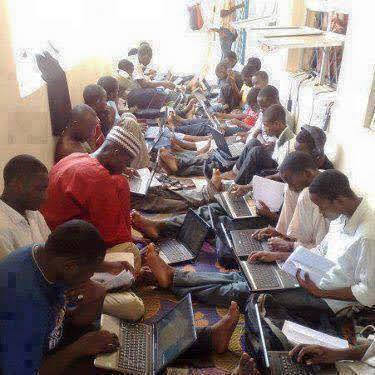 Es wurden insgesamt -- 2 -- Datensätze gefunden.
Mailtext
Hi...I am Mrs. Olivia Hewgley by name and 53 Years old. As you read this, I don t want you to feel sorry for me. Because I believe everyone will die someday! Somewhere! Somehow!. I worked with BP and also a musician for over decades I have diagnosed with esophageal CANCER after six of my retirement. It has defiled all forms of medical treatment, and right now I have both a few months to live, according to medical experts.
I have not particularly lived my life so well, as I never really cared for anyone (not even myself) but my business. Though I am very rich, I was never generous, I was always hostile to people and only focused on my business as that was the only thing I cared for. But now I regret all this as I now know that there is more to life that just wanting to have or make all the money in the world.
I believe when God gives me a second chance to come to this world I would live my life a different way from now I have lived it. At the end I discovered on my hospital bed that the world is "vanity" upon "vanity" after labor on earth I never had any child to inherit all my wealth that I had worked for both home and abroad. This what motivates me willed and given most of my property and assets to my immediate and extended family members as well as a few close friends. I want God to be mercifully me and accept my soul for eternal rest.
I have decided to will also to charity organizations, as I want this to be one of the good deeds I do on earth, so far, I have distributed money to some Charity organizations in the U.A.E, Algeria and Malaysia .Now that my health has deteriorated so badly. I cannot do this my self anymore. I once asked members of my family to close of my account and distribute the money which I had in the account to charity organization in Bulgaria and Pakistan's; they refused and kept the money to themselves. Hence my lawyer notifies me of these acts by family I do not trust them anymore, as they seems not to be contented with that I have left for them. The last of my money which no one knows of is the huge cash deposit of $7.5 m (Seven million Five Hundred Thousand) that I have with a bank at West Africa in Nigeria. I will inquire you to help me for the collection of this deposit and dispatched it to charity organizations you know in your country that is why I have decided to make a contact with you. I have set aside 15% for you for your time and patience while 5% for my medical bills and 80% for the whole missions. I have come to find out that wealth acquisition without heaven is vanity and I hope you will agree with this also. Please reply me with Trust and honest as soon as you receive this message.

God bless with you.

Mrs. Olivia
Dearest One...... I want you to understand is that there is no way you can handle this transaction without making EXPENSES because it has to go through a LEGAL and genuine processes...After you have contacted the bank for the release of the fund to your account,the bank will need you to sign some documents originally before the fund can be released to your account and this documents i am here talking about are as good as the fund and also what will protect you from any law in your country against any act on money laundry to avoid you getting any interrogation or query from the government of your country on where you get the fund from.....Singing the bank fund release documents is very important in this transaction and it will also ensure your safety as well.

The bank will want to send you the documents through courier service company since you are not here in Nigeria as a person and the bank will surely ask you to bear. all the expenses of sending to you the documents to your house address through courier service....I mean the bank will ask you to pay for the courier fee before they can allow the documents leave Nigeria for your country because the documents are as valid as the fund itself.

Once you receive and sign the bank release documents,the bank will surely then transfer the fund to any account which you provide to them and then you can go ahead making use of the fund for better purpose and giving out some % to the charity as discussed which am sure you perfectly understand me.

I am sure you can understand me very well and let me know your mind if you are CAPABLE to handle this transaction because i am really counting on you to get it done for good. So now i want you to have it at the back of your mind that there is no way you can HANDLE this transaction without making some EXPENSES...Any expenses which you incur will surely not be any regret for you....I wait till i hear back from you before we can be able to proceed.

Sincere Regards
Mrs. Olivia Hewgley.
Seitenlinks
Linkliste
RSS-Feed