Der Vorgang 482
anje.kann@yahoo.com
Jennifer
---
Der erste Kontakt 482
Anzahl der Mails: 4
---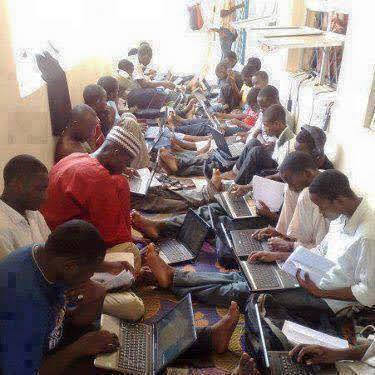 Es wurden insgesamt -- 4 -- Datensätze gefunden.
Mailtext
hello and how are you doing??? this is Jennifer from xmatch and am just mailing to see whether it will get to the right person so don t hesitate to mail back when you receive the mail so that i can tell you more about myself and also give you some pictures as well...thank you and hope to hear from you soon....
hello thank you very much for the mail,

my real name is Jennifer Kann,i was born and brought up in Brisbane in Australia. My heritage is English and my religion; a Christian. Well, i completed Institute of Journalism.


Talking about who i am, am that easy going type but too responsible, adventurous, romantic, ambitious and have a very good sense of humor. Among my goals are : raising a family, taking good care of the family etc. what I aim at is to become a good, careful and helpful partner to my soul mate. My hobbies are too many but to mentioned a few reading story books; sports, watching movies, going for walks, playing with friends, listening to music (almost all types of music), love on the beach, dancing in the dark with my partner etc. My favorite movies are romantic movies, eating habits: just about anything.


My hair is black which is one of my most attractive features. I don t have any kids, I don t smoke or drink alcohol. I am always smiling and don t easily get irritated or upset to daily issues, i don t even remember the last time i frowned and i will not border myself of doing that. I m that type of person who always try to make people laugh. I always make sure to share the little that I have with someone, most especially my man and i am also satisfied and content with whatever i have.


To say am very romantic and sexy looking(haha). I am an all rounded person to cut it short,i am of that person that eschew race, color, religious background political difference and that of educational difference, all what am looking for is someone who will get to know me and willing to love me forever and ready to take good care and responsible of me, and send me to his humble home.


I was born 28 year ago in as i have already said. I really know what love is and also the type who give his whole heart in a relationship. Relationships are built one day at a time; they take time, patience, honesty, passion and ability to compromise and grow!


so with true love, is by sharing bad and good times together. True love is a covenant that we build on a strong foundation. It is with true love as it is with ghosts; everyone talks about it, but few have seen it. I promise to make my one and only the most happiest man on earth if only he s willing to accept me as part of him. I will be there whenever he needs me and promise never to do anything to hurt his feeling. I will love him just the way he is, being blind, disable, deaf or dumb or whatever category that he falls in. I really mean my words i will not go outside my words. got a man in my life before but he hurt my heart and went for another woman who is my own friend. so now am looking for a man who is not going to hurt my heart again..


I m ever ready to sail to the end of the sea with him and ever prepared to do anything to have him forever. I promised to be the woman of his dream because I m not going to let him down, I assure him my whole heart. I can t tell if that special person is you but why don t you write me and let s find out what happens. I think this is all i can say about me but if you feels there s more you want to know about me, please you re more than welcome to ask any question, a lot of love to you my dear one..

Dear, not forgetting one thing, i lost my father at my tender age according to my mum so due to that am now with my mum in Ghana west Africa here taking care of her because my mum is from west Africa and my dad too from Australia, Brisbane as i have said earlier on so i will say am mixed race but i hope and believe that distance can never be a barrier between two heart destined to be together so let s hope for the best..i am also looking forward to hear from you soon.... Jenny.....take very good care of yourself as i hope to hear from you soon...bye
hello dear how are you doing?? i just woke up and was checking to see whether you have mailed..i hope all is well with you..take very good care of yourself as i hope to hear from you soon..
hello dear how are you doing?? i have been waiting all this while to hear from you but i don t know what the matter is..i hope all is well with you...i know there are bad people on the internet but i just want you to trust me because i am very desperate with my search and i promise never and ever let you down..take good care of yourself as i hope to hear from you soon...
Seitenlinks
Linkliste
RSS-Feed