Der Vorgang 499
jessy.dion@yahoo.com
Jessy
---
Der erste Kontakt 499
Anzahl der Mails: 2
---
Die Telefonnummern
00221768351865
---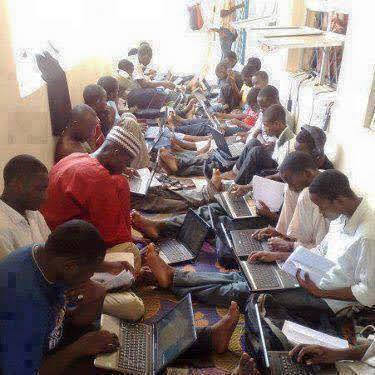 Es wurden insgesamt -- 2 -- Datensätze gefunden.
Mailtext
hello dear
I am more than happy in your reply to my mail.How was your day today?.Mine a little hot over here in Dakar Senegal.My name is Miss Jessy.Dion (23 years) single and never married, i am from Ivorien in west Africa and presently i am residing in Senegal,as a result of the civil war that was fought in my country..
My late father Dr Desmond xxx Dion was chairman managing director (Desmond xxx AND CO. INDUSTRIAL COMPANY LTD),in Abidjan the capital of my country,and he was also a personal adviser to the former head of state before the rebels attacked our house one early morning and killed my mother and father in cold blood..
It is only me is alive now and i managed to make my way by the help of red cross to a nearby country Senegal where i am living now as a refugees.I like beach walking traveling and reading sometimes I relax by listening to music or watching films.
I will like to know more about you.what you like and dislike,your hobbies and what you are doing presently.I will tell you more about our situation in my next mail. or you can get to me with this number (00221-768-351-865) belonging to our camp general overseer(Rev.xxx Mike
Attached here is picture of me Hoping to hear from you soonest!
(Remember the distance,age or col our does not matter but love matters a lot in life)
Yours truly

Jessy.
meanwhile i like your pictures honey you are looking so cute on it and i love that and also love to be with you for the rest of my life despite that i have never meet you in person but i want to be the mother of your children and you will be the father of my children,because the first time i saw your profile on way date my spirit accepted you and that is why i drop you a note and by the Grace of God we will marry each other when the time reach OK, well i could said that i will like to come to your country Germany and stay with you but we have to know each other by chatting with yahoo messenger please i will like you to open yahoo messenger and send me the id so that i will ad you OK i want know you more and more be for i come and live with you and start a new life with you honey i am suffering here in the camp so much even to eat is very difficult to me please i really need your assistance OK i will stop here and waiting to see your mail soon to know what will be your answer honey,

from your wife to be

Jessy.
Seitenlinks
Linkliste
RSS-Feed