Der Vorgang 498
martherzinga@yahoo.com
Marther
---
Der erste Kontakt 498
Anzahl der Mails: 2
---
Die Transfersumme
5.300.000,00 Dollar (Anzahl: 1)
---
Die Telefonnummern
00221773513589
---
Weitere Mailadressen
revadam_steven@yahoo.com
---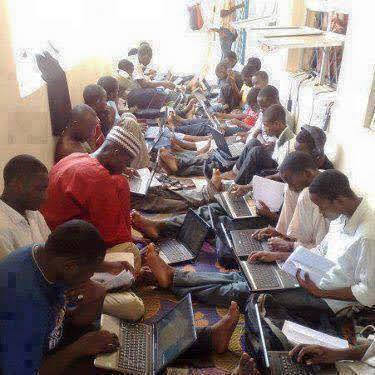 Es wurden insgesamt -- 2 -- Datensätze gefunden.
Mailtext
My Dear
How are you today? i am very happy for your response to the email i sent to you in your address at the site.I am Miss Marther zinga Age 23 ft 5/6 wt 59.I am the only daughter of Late Dr xxx Zinga from Sudan in Africa,who died as a result of the war in my country My father was the deputy majority leader of the parliament. he is the owner of Zinger minerals (LTD) before he was assasinated alongside with my mother on a cold blood one morning.
But i managed to escape for my dear life and ran into a neighbouring country,(Dakar) the capital of (Senegal) with the help of the United Nations peace keeping force and I am residing here now as a refugee.
Meanwhile,I am writting to you now in a Reverend s computer and will like to know you the more before we move forward from here!.

I will like to know what you do for a living,remember that you caught my attention, that was why i wrote you at the first time.Here is one of my pictures i came here with,i will show you more of me when i know and see yours.Awaiting for your reply soonest!
from my heart
Yours in love Marther.
Dearest
I am glad to write to you again. Hope you are fine.
Sorry for delaying my reply.I thank God for you.Your message was a bit relief for me. May God protect you for me.

In this camp we are only allowed to go out from the camp only on Mondays and Fridays of the weeks.Its just like one staying in the prison and I hope by Gods grace and with your help I will come out here soon.I don t have any relatives now whom I can go to all my relatives ran away in the middle of the war.

The only person I have now is Rev. xxxn who is the Reverend Minister in charge of the church in this camp (CHRIST DE SAVIOR MISSION).The pastors e-mail adress is (revadam_steven@yahoo.com)

He has been very nice to me since I came here but I am not living with him rather I am living in the women s hostel because the camp have two hostels one for men the other for women.The Pastors Tel number is (00221-77-3513589) .Feel free to call me through his number. If you call and tell him that you want to speak with me, he will send for me in the hostel.

As a refugee here I don t have any right or privilege to any thing be it money or whatever because it is against the law of this country.I want to go back to my studies because I only attended my first year before the tragic incident that lead to my being in this situation now took place.

Please listen to this,I have my late father s statement of account and death certificate here with me which I will send to you latter,because when he was alive he deposited some amount of money in a leading bank in London which he used my name as the next of kin,the amount in question is $5.3(Five Million, three Hundred Thousand US Dollars).

So I will like you to help me transfer this money to your account and from it we can travel to europe and live there. I kept this secret to people in the camp here the only person that knows about it is the Reverend because he is like a father to me.

So in the light of above i will like you to keep it to yourself and don t tell it to anyone for I am afraid of loosing my life and the money if people gets to know about it. Remember I am giving you all these information due to the trust I deposed on you.I like honest, understanding and God fearing people,truthful and a man of vision, and hardworking.

My favourite language is english but our language is Nubian and Nilo-Hamitic but I speak english very fluently because both my father and mother studied in europe. Meanwhile I will like you to call me like I said i have alot to tell you.
Have a nice day and think about me.
Awaiting to hear from
Marther
Seitenlinks
Linkliste
RSS-Feed