Der Vorgang 533
sylvia.mmbouye@yahoo.com
Sylvia
---
Der erste Kontakt 533
Anzahl der Mails: 3
---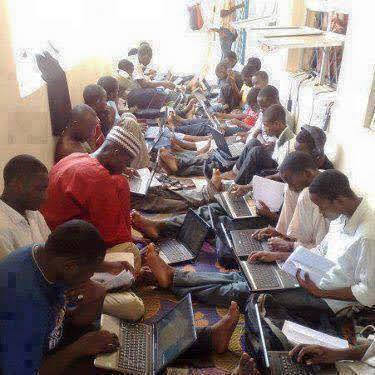 Es wurden insgesamt -- 3 -- Datensätze gefunden.
Mailtext
Hello my dearest,
How was your night over there in your country,i believe you had nice night and that the atmosphere over there in your country is very nice today? Mine is a little bit hot over here in Dakar-Senegal.
My name is Sylvia mmbouye, i am (25yrs old) but age doesn t matter in a real friendship or relationship so i am confortable with your age and that was why i contacted you.
I am from Sudan in east Africa,5.4ft tall, fair in complexion single,never married presently i am residing here in Dakar as a result of the civil war that was fought in my country some years ago.

My late father Dr Fedrikes johnson mmbouye was a great politician and the managing director of a Gold & Mine Industries Plc with branches in Ghana and Khartoum (the capital of Sudan my country) before the rebels attacked our house one early morning and killed my mother and my father in cold blood.

I am the only one that escaped that tragic incident and I managed to make my way to one of the most peaceful country in Africa (Senegal) where i am living now as a refugee under a Reverend father s care and i am using his computer to send these message to you,i am here as a refugee because i lost my international passport while i was running for my dear life,I will like to know more about you. Your likes and dislikes,your hobbies and what you do for a living. I will tell you more about myself in my next mail.
Attached here is my picture.

Hoping to hear from you soonest
Your s forever,
Sylvia.
Good Evening dearest,

How was your day at there in your country i hope you are fine and the atmosphere is conducive for you there, i feel so much happy when i receive your letter and your handsome photo,honestly you look like a man of 30-35 years,i can not believe that you have reach 40yrs from your photo,like i told you before that i have no problem about the age different,what matter is understanding and love in any relationship,it has being my wish to fine a man that is matured than me who has experience of life before and know what it take to care for a woman and also respect a woman in their matrimonial home,not a man who always quarrel and bit a woman up and down,a man who is not hot tempered,a man who did not chest women around,a man who know what it takes to respect family value,i am not worried to be a mother of your children only if you can promise to respect me as your wife,and i promise to give you my heart and my life,but that can not be now i need to know you more and more so that i will not make any mistake,marriage is something when some one enter you have enter, no going back,so i demand your little time so that i will not make any mistake,we need to know each other better,
thank and God bless,
Sylvia.
Good morning my dearest,

please i got worried i have not heard from you again what is the matter? is any thing wrong? i drop you a letter for long now and i wait to hear from you and i have ot readfrom you so i want to know what is the matter,could you please write to me,
thanks ,
sylvia.
Seitenlinks
Linkliste
RSS-Feed