Der Vorgang 540
sarahekpere4u@yahoo.com
Sarah
---
Der erste Kontakt 540
Anzahl der Mails: 3
---
Die Telefonnummern
00221777527311
---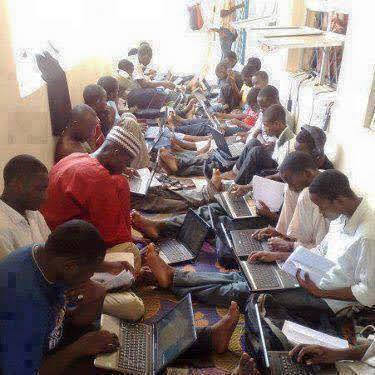 Es wurden insgesamt -- 3 -- Datensätze gefunden.
Mailtext
Hello, i just got your mail, i will contact you later.
Thanks
Well; am 24,from Africa precisely rhwodaian but reside in Senegal city Dakar. Am happy that we mate but i think you tell me more abt your self as well.. So this is me for now, i will tell you more when i hear from you. Thanks.........Sarah
My good friend,

How was your night? I hope you slept well? I was very happy to receive your mail and after reading it,This is not a joke as you taught, i purposely contacted you to be my friend,teach me what i don t know,learn many things from you because i am an orphan.

I will use this opportunity to tell you more about myself, it all started when my father took a second wife. My late father made the biggest mistake of life which led to his death and that of my mother and kid sister. My late father was a wealthy man in Rwanda and he was also a politician. My mother could not bear a male child for my father and because of this,my father took another wife(My step Mother) because he was looking for a male child. In my place,it is believed that male children continues the family linage.Any man that doesn t have a male child in my community is being treated and mocked like an outcast . And the man cannot contest for any chieftaincy title or position.

After one year , my step-mother got pregnant and delivered a baby boy and that was where the problem started.My step-mother began to have pride that she has given my father a son and because of that, she started to force my father to WILL all his money and properties to his son,my father refused and told her that his properties and money will be divided among his wives (my mother and step-mother).Bacause of my father s refusal,my step mother began to plot all sort of evil things against my father, he poisoned my dad once but he survived it.

After much attempts to kill my father through diabolic means, which was not successful,she now sent assassins to kill my parents,so that she will collect everything my parents have labored for years. Then i was in my first year in the university studying law.

That fateful morning, i woke up around 5:00 am in the morning to take my birth because i have exams by 7:00 am , i was in the bathroom taking my birth when all of a sudden, i heard a noise and screaming in the sitting room,i peeped through the key hole of the bathroom and saw about 4 huge men wearing mask,they were putting on army camouflage uniforms,i saw them strangling my dad and watching him die slowly in pains,they killed my mother too, my immediate younger sister was raped by the rebels which caused her death because she was only 15 years.After the killings,they set the house on fire and left . I managed to escape through the back door, i watched everything but i was brave enough not to scream,if not,i wouldn t have been alive today, i watch our house burnt down ,neighbours later came out and called fire service to put out the fire.

But before the fire service came,so many things have burnt down,i managed to pick up some of my school documents and my father s files. It was a terrible experience and has always been my nightmare.After the death of my family,i stayed with my step-mother because i had no home, she maltreated me badly ,i was treated like nobody. She knew I have in my custody my fathers file which contains some important documents of his company. She have tried everything possible to take it from me so that she will inherit them,but i refused,because of this she wanted me dead.

I left Rwanda for Gambia were my uncle lives,after staying with them for 2 months,each time his wife is not around,he will be attempting to sleep with me,he said i have a sexy look, i disagreed and he sent me out from his house,and lied to his wife that i was seducing him.I left Gambia and came to Dakar Senegal to stay with my anty,but unknowingly to me, she has packed out from the address i have. I became stranded and i had no option than to stay in a Charity Organization Home, which is being taken care of by the UN because i don t want to go into prostitution, and secondly i might be raped while seeking for shelter.

Now,i have been in this place getting to two years,i have no home,no family,i dropped out of school because nobody to train me.We are really suffering here ,people die on daily basis because the UN cannot take proper care of us because of the population in the camp.

If you will like to speak with me to hear my voice then you have to call the Reverend father in-charge of this Refugees camp, his name is Rev Jude God swill Mathew and his number is +221777527311, because i don t have a phone of my own , just tell him that you will like to speak with Sarah Ekpere from Rwanda,he will send for me immediately .The photos i sent to you are the ones i took when my parents were alive.I hope to read your mail again also thanking you for photo your really looking good.

May God bless you.
Yours Sarah.
Seitenlinks
Linkliste
RSS-Feed