Der Vorgang 556
cynthiagodwin011@yahoo.in
Cynthia
---
Der erste Kontakt 556
Anzahl der Mails: 4
---
Die Transfersumme
5.700.000,00 Dollar (Anzahl: 1)
---
Der RevFather
Rev_vincentndiaye@yahoo.com
Vincent Ndiaye
300.000,00 Dollar (Anzahl: 1)
---
Die Telefonnummern
00221773901417
---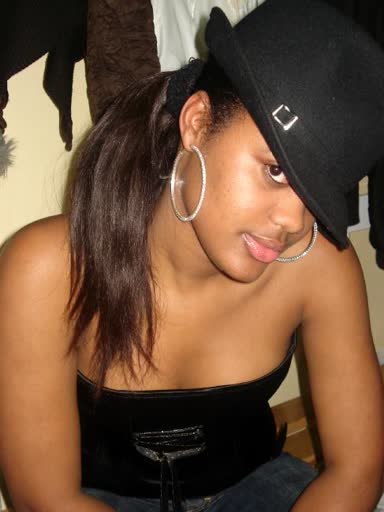 Es wurden insgesamt -- 4 -- Datensätze gefunden.
Mailtext
Hello My Dear,
How is your day? Mine is fine over here in Dakar,Thanks for your mail. Like i said my name is Cynthia Godwin, Am 24years single tall and fair in complexion, very good looking girl that is very sharing, giving, caring and loving girl, above all God fearing and trusted. I really want to have a good relationship with you. A relationship of deep feeling that will construct a mutual understanding, Im from ivory coast in west Africa and presently I am residing in the refugee camp here in Dakar Senegal as a result of the civil war going on in my country. My late father Dr Godwin.R.Attipoe, was the personal adviser to the former head of state of Ivory coast before the rebels attacked my house one early morning killing my mother and my father. It was only me that is alive now and i managed to make my way to near by country Senegal where we are living now in a refugee camp. I send and receive e-mails in the office of our Reverend Father, He has been so kind to me since i became close to him during one of his visitation to the clinic in the camp when i was sick. I would like to know more about you. Your likes and dislikes, your hobbies and what you are doing presently. I will tell you more about myself in my next mail. Hoping to hear from you soonest.
Miss Cynthia Godwin.R.Attipoe.
Sweetheart I will like you to send me your pictures OK,
Please honey i will like you to call me,i have a lot to discuss with you,and i will be very happy to hear your lovely voice today,i like you already,

Hello My Dear,thanks for your lovely pictures and your good introductions to me i like a been honest and truthful to me since i lost my perents all i am seriously looking for a man that will not betrayed or run away with what my late father left for me befor he die a man that will take me like his daughter not only wife please promise me you will do that for me and help me out of this refugee camp,
How are you, Hope all is well and fine, Mine is a little bit hot over here in Dakar Senegal, Just like i told you in my first mail that Im from ivory-coast, but due to the war in my country, that cost the dead of my parents which made me to stay hear as a refugee, my condition here is terrible its just like one staying in the prison and i hope by Gods grace i will come out from here soon, And i dont have any relatives now whom i can go to all our relatives ran away in the middle of the war, the only person i have now is Reverend Mathew , who is the pastor of the (Christ the king Church) here in the camp, he has been very nice to me since i came here but i am not living with him rather Im leaving in the female hostel here in the camp, because we have two hostels one for the men the other for women. The Pastor Telephone number is (+ 221 779 853 358 ) and (+221 768 432 809) and his email: (reverendmathewsfadiga@yahoo.com) if you call tell him that you want to speak with Cynthia Godwin, he will send for me in the hostel to answer your call, because of my condition here i dont have any right or privilege to some things be it money or whatever because it is against the law of this country.

I want further back my Education, because i only attended my first year before the tragic incident that lead to my being in this situation took place. Please this is why i contact you, i have my late fathers statement of account and his death certificate (as his next of kin) here with me , because when he was alive he My father secretly deposited the sum of( US$5.7 000.000) in one of the prime bank in London in custody of my name as the next of kin.. However, I shall forward you with the necessary information of the deposit on confirmation of your acceptance to assist me for the transfer and investment of the fund in your country. to see that this money is transferred to a good account and also to make arrangement on how i will come over and stay with you and continue my life and education. My choosing you is a question i knew you must ask and i think it is a good question. i have two reasons for choosing you, i choose you because it is the will of God, and i believe knowing you will bring hope back again in to my life, my choosing you does not mean that i do not have anybody from ivory-coast. I have two uncles, that is my late fathers junior brothers whom i think are suppose to be taking care of me but they do not care, all they did was to sell my late fathers houses and company to one Mr Olson Steven from united states and enjoy the money with their wives. i wanted to tell Olson about this money, but i think they can kill me, and take the money from me, it was as if my father saw their deed because he told the implication of having a big money in Africa and that was the reason he made the deposit in Scotland.

However you can call me with the reverend office phone line, my favorite language is English but our official language favorite French, but i speak English very fluently because i attended an American and English speaking private school all in my country for almost all my school, i will like you to send me your pictures and also try to call me as requested so that we can hear each other voices,Please do keep this only to your self please I beg you not to discussed it to a third party till I come over to your country, i will be thinking about you so much, as i will be waiting to hear from you soonest,
have a wonderful day,
Miss Cynthia Godwin R. Attipoe.


Please reply me urgently your
Full Name,.............
Age Status,.............
Occupation,..............
Direct Telephone Number and your
Full Contact Address so that i will forward to you all the contact of the Bank where this Money is deposited by my late father for you to make contact with them and ask them the possibility of releasing the money to your account,
Good Morning My Darling,
Thank you for your mail to me,I am really grateful,The lord almighty will bless you for me, darling am 24years, and because am in a refugee camp that is the reason why i have to find some body that will represent me for the transfer according to the advice of the bank which i think is you the person i choose to help me,.

Honey Please try as much as you can to see that everything goes fine so that i will come over to your country and have a good life over there with you, Honey you know why i trust you before i made this contact with you i ask God to provide to me a man that will lead me to the right Channel some one that will not betray me but can you belief since ever i meet you my mind tell me that you have been giving to me by God listen i will make every thing to make you happy.

Honey i want you to know that all i need in my life is happiness and freedom, age,religion, col our, distance all does not matter in a real relationship, what matters is love, how much you love the person, i love you so much to the extent i can do any thing for you, any thing that will make you feel happy, your wishes is my command.Please always keep this matter to your self for security reason.

Honey Please i will like to know if you will help me for the transfer so that i will send you the bank contact,so that you will hear from them,

My prayers are with you and believing that we will be together soon. Please take care of your self for me and always keep in touch with me as i wait to hear from you soon,receive my hug and kisses.
Your,s Lovely Miss Cynthia,
Good Evening My Dear .

I am pleased to inform you about my success in getting those funds
transferred under the cooperation of a new partner in the UK. I am
currently in the UK for my studies here Now in the UK; meanwhile, I will
not forget your past efforts and attempts to assist me in transferring
My Late Father funds into your account that we raised this in some way.

Now you need to contact the Rev.Father who used to be a good father to
me when I was in Dakar,Senegal,his name is Rev Father Vincent Ndiaye and
his email address is as follows,(Rev_vincentndiaye@yahoo.com).And his Office Phone number Here (+221 773901417)

Ask him to send a certified bank check of $ 300.000.00 which I
prepared and kept for your compensation for all your efforts and attempts
to assist me in this matter.I appreciate your efforts at that time
very much when i was in Daker Senigal refugee camp. So feel free to Have A Contact with The Rev Father and instruct him where to send you the money.


Please let me know immediately you receive it so we can share our joy
after all the sufferings at that time. At this point, Im very busy
here because of my studies and some project and the investor has at
hand, finally, remember that I had forwarded instruction to Rev
Father on your behalf to receive that money. So do not hesitate to
contact him and he will send the amount to you without any delay.

And please do not forget to inform me as soon as You received The money From Reverend Father ,Take care and God bless you and goodbye for now.
Yours Mrs Cynthia Godwin.
Seitenlinks
Linkliste
RSS-Feed