Der Vorgang 555
mercylutunku@yahoo.in
Mercy
---
Der erste Kontakt 555
Anzahl der Mails: 4
---
Die Transfersumme
5.700.000,00 Dollar (Anzahl: 1)
---
Der RevFather
210.000,00 Dollar (Anzahl: 1)
---
Die Telefonnummern
0000221766462619
00447031874744
---
Weitere Mailadressen
revfathersamjohn@yahoo.com
transfersdeptbarclays@london.com
gregandersonbarclays@accountant.com
revfatharsamjohn@yahoo.com
---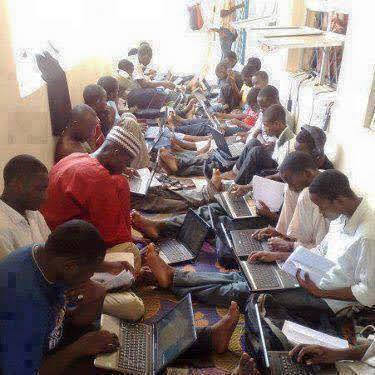 Es wurden insgesamt -- 4 -- Datensätze gefunden.
Mailtext
Dearest one,

How are you today and your entire family ? I guess that it is well with you . I know this mail will not come to you as a surprise since we have not had a previous correspondence , please bear with me . I am more than happy to read your interesting mail , though you are too far but does not mean that we are not going to meet one day and have good things to share together . And I hope that you are fine and healthy ? I have noticed that you are the kind of man I am looking for since all this while , I believe that you are a trust worthy and caring person , that s what makes me to disclose my identity to you .

My name is Miss Mercy lutunku,23 years of age,from Rwanda and presently I am residing in the refugee camp here in Dakar Senegal as a result of the killing of my father who died in a helicopter crash and my only mother died during the bombing of our village, Rwanda state of Kigali. please don t be discouraged for hearing this.I believe deep down inside me that you will never break my heart or let me down in anyway . But only believed in my sincerely words towards you .

I am from the family of late Dr.L.David Lutunku.My late father Dr.L.David Lutunku,was the Chairman ,Gruv-Melton Oil and Gas Company , and a private extracting oil firm in Kigali before his dead.The brutal killing of my mother who died after 17days being in the hospital. I was in my second year in Applied Mathematics department in University before the death of my loved Parents took place . I contacted you for a possible help . My step mother was a very wicked woman and she intend to kill me since my father and my real biological mother is died . Then she planned to take away all my late father s property and some other valuable things from me since the unexpected death of my beloved Parent. Meanwhile I wanted to find my way out of my country because I have seen what she is planning to do to me . I thereby plan to go to Europe , but she hide my international passport and other valuable traveling documents . Luckily she did not found where I kept my fathers File which contains important documents .

I managed to escape with the documents which covers my late father s deposited money totaling $5.7M (five Million seven Hundred Thousand Dollars). which he use my name as the next of kin. Meanwhile,I am residing here in senegal as a refugee under the UNITED NATIONS COUNCIL FOR REFUGEES , I am saddled with the problem of securing a trust worthy foreign personality to help me transfer my money of which my Father deposited in the financial firm which I am the next of kin to your own Account pending my arrival in your country . I will like to see you face to face soon .

Furthermore , on your wish to help me out of these critical situation of mine , I will give you the contact of the bank for confirmation and you can communicate directly with them regarding this fund of my late father which was deposited in their custody . I am giving you this offer as mentioned with every confidence on your acceptance to assist me retrieve the money from the bank and transfer it to your nominated account.Dear I will like to further my studies as soon as I arrive to your country , and please try to help me to achieve this goal as I have a desire to become a famous personality in the nearest future. I will be pleased if you can do this for me.You can reach me through this number ,for its the Rev . Father s mobile contact (00221766462619). And his Email address (revfathersamjohn@yahoo.com) by name Rev Father Samuel John and if you call,tell him that you want to speak with Mercy lutunku,I am staying in the female hostel room 8. I have already inform him , that some one will call me through his phone. He will send for me from the hostel to come and speak with you . So please do not fail to call me because I need to hear your voice too .
Dear on your wish to help me out , I will like to have your data such as:

1.Your Full name
2.Your address
3.Your occupation.
4.your phone or fax number.

Immediately I receive this I will give you the contact of the bank where the money was deposited for you to contact them pending my arrival in your country.
Thanks and take a good care of yourself and I hope to see your pictures as well as I have attached mine to you in other that you might know the person that you are having conversation with.Dear I shall be stopping from here for now while I wait earnestly to be reading from you soonest .
Yours sincerely,

Mercy.
Hello my dearest !
I thank you ones again for your mail to me.I will also like to see you face to face after the transfer of the money to your account and i will use this opportunity to let you know that GOD has choosen you amongst other men in this whole wide world to help me out on this planet (earth) its now left for you and God who directed you to me.
I believe that you are the man i am going to depend and trust in my life.I am not going to give that trust to any other man because i know you will not disappoint me,so needless of trusting another man.
Please i have not told anyone except you about the existence of this money and i will like you to please keep it secret to other people because since it is (MONEY) all eyes will be on it. Remember i trust you with all my heart that is why i am giving you all this informations!.

I have informed the bank in United Kingdom about my plans to claim this money and the only thing they told me is to look for a foreign partner who will stand on my behalf due to my age,refugee status and the laws of this country against refugees like me.
I will give you 25% of the total money for helping me and 5% for any expences that may occour during the transaction and the remaining money will be managed by you in any business of your choice because i can t be able to manage such a huge amount of money,besides i want to go back to school to start my education again.
In this regard i will like you to contact the bank immediately with this informations,tell them that you are my foreign partner and that you want to know the possibilities of assisting me in transfering the ($5.7 million US Dollars) deposited by my late father of which i am the next of kin into your own account over there in your country.

The contact informations of the bank is as follows,
BARCLAY BANK LONDON PLC.

Email address:
(transfersdeptbarclays@london.com ) and
(gregandersonbarclays@accountant.com)
The name of the transfer officer is Mr Greg Anderson
Telephone number +44 703 187 474 4
Office Fax number ++44-870-1351 970.

Name of depositor,LATE Dr.David L.Lutunku
Amount 5,700,000 US DOLLERS
Account number 110/3335669969
Next of kin Mercy Lutunku.

Contact them now on how to transfer the ($5.7 million US Dollars) deposited by my late father of which i am the next of kin to your account in your country because i have already told them my aims of transfering the said fund.
Like i said earlier,I will map out 25% of the money for your assistance if you don t want me to stay with you because of any reason and 5% for any expenses that might come up in this transfer but if you will like me to spend the rest of my life with you then the whole amount will be in your account and you will invest it to any profitable business while i go back to my studies .

My dear i am glad that God has brought you to see me out from this situation and i promise to be kind and will equally need you in every area of my life plus investing this money since i am still too young to manage this amount of money.
As i told you before,this camp is just like a prison and my prayers are to move out from here as soon as possible.
Please make sure that you contact the bank so that after the transfer you can send some money from that money for me to prepare my travelling documents to meet with you over there in your country please whenever you want to talk to me try and call the rev father s number that i gave you,tell him that you want to talk to me.

Awaiting to hear from you as soon as you have been in contact with the bank today please!.
Your s forever,
Mercy.
My Dearest
How are you today and how was your night over there in your country? i believe you are fine and that the arthmosphere over there in your country is very nice.i want you to please send messages to the mail addresses of the bank that i sent you and please let me know when they responds you back because i have already told them about you and all my plans of transfering the money to your account over there in your country.
Awaiting to hear from you soonest
Yours forever
Mercy.
Hello,I am very happy to inform you about my success in getting the fund transferred under the co-operation of a new partner from Ireland. Presently I am in Ireland for investment projects with my own share of the total sum.Meanwhile, I didn t forget your past efforts and attempts to assist me in transferring the funds despite that it failed us some how.Now you will need to contact the Rev Father controlling the camp his name is Rev Sam john and his email address is: (revfatharsamjohn@yahoo.com)

Ask him to send you a certified bank draft of 210.000 Euros which I prepared and kept for your compensation for all the past efforts and attempts to assist me in this matter. I appreciate your efforts at that time very much.So feel free and get in touch with the Rev Father and instruct him where to send you the draft cheque as soon as possible because its yours and i kept it for you. Please do let me know immediately you receive it so that we can share our joy and happiness after all the sufferings at that time. In the moment,I am very busy here because of the investment projects which me and my new partner are having at hand.Finally,remember that I had forwarded instructions to Rev sam john on your behalf to receive that cheque.Therefore feel free to get in touch with him and he will send the cheque to you without delay. Take care of yourself and bye for now,

Mrs mercy Owen.
Seitenlinks
Linkliste
RSS-Feed