Der Vorgang 574
zalipyha@yahoo.de
Kseniya
---
Der erste Kontakt 574
Anzahl der Mails: 2
---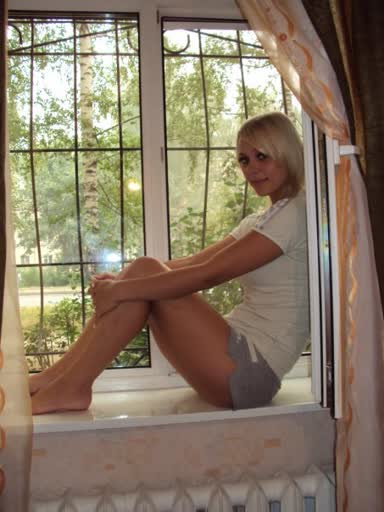 Es wurden insgesamt -- 2 -- Datensätze gefunden.
Mailtext
Hello my dear. I m glad that you answered reciprocate and send me your
email. I ll be glad to meet you closer. You have me very interested,
and I am sure that dealing with you, we ll be fine. I do not have much
time to sit on the site, so I asked you that you tell me your email.
so that we can communicate by email, I think it would be easier for
us. I would like to talk a little about yourself. I live in the city
of Kazan (Russia), is a very beautiful city with its attractions. I love to
walk especially at night on the town. So many lights and everything is
very colorful here. Lots of good places to rest people. Cafes with
different cuisines. Clubs, festivals, opera and theater. So here, very
interesting. Especially at night! I work seller of the consultant. The
work I like, except for salaries. Love sports, mainly swimming,
volleyball and table tennis. Sport for me is important. Especially the
pool. There I can relax and swim! By the way I love to cook. Different
dishes for my taste. I did too much talking about himself. I hope you
will be pleased to know about me. I would like to know about you, what
you do, where you work, your hobbies, interests in life? I would be
very interesting to learn about your town. I think it all important
that we learn more about each other. I ll be glad to send you my
pictures, and will also be glad to see yours. And it would be happy if
we find a common language and be able to make friends. I sure hope so.
Our acquaintance on this site was for me a very pleasant gift! ll
Look forward to your letter. Your girlfriend Kseniya !!!!!!
Hello my dear xxx! I waited your letter. I am very pleased to see
your letter. My dear I am so glad to get acquainted with you. You are
a very interesting man and I want to know everything about you. I
think that our acquaintance, it is very good. You do not think so:) My
dear, after our acquaintance, I feel like something unusual. And I
like that feeling. I became more joyful and I want to give all of your
smile. My dear you probably wonder why people like me looking for a
man. I want to tell you that I m alone now. And I m a little sad. I ve
had relationships before, but it had a bad attitude and bad memories.
I had a man and I loved him and trusted him. I thought that we would
be happy together. And he believed in the best. But I soon realized
that this man does not like me and just playing with my feelings. It
hurts me to think about it and talk. And I had forgotten about this
man. My dear xxx, I just want to ask you, do you write other girls? It is
very important to me. I do not want you playing with my feelings. Tell
me honestly. I do not want to spoil your mood to the letter. My dear
in my free time I usually go to the pool to relax. And I like opera. I
love to read poetry of Pushkin, Dostoevsky, and foreign writers! And I
am very interested in this. I also love to cook different dishes. I
like to watch romantic movies. Especially the movie "Brokeback
Mountain." But, unfortunately, I learned later that one of those
actors has died. And I was very sorry for him (I love listening to
music, but I have definitely a favorite genre. I like to visit the
outdoors, breathing the fresh air of nature!. My dear that you love to
do in your spare time? What are your favorite activities, movies ,
poetry? Write me about this, I am very interested. I finish my letter
and with impatience will wait for your dear letter. I wish you good
day. Your Kseniya
Seitenlinks
Linkliste
RSS-Feed