Der Vorgang 74
jillwood94@yahoo.com
Jill
---
Der erste Kontakt 74
Anzahl der Mails: 2
---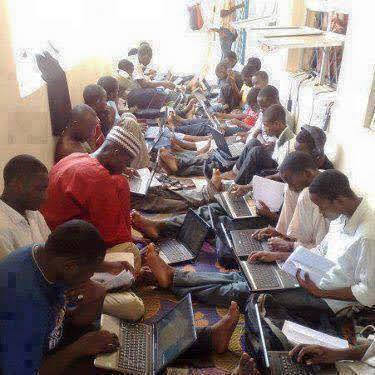 Es wurden insgesamt -- 2 -- Datensätze gefunden.
Mailtext
Hello Baby,
i am really glad to hear from you and i also would want you to know that i was once the best student of my school but death being so cruel to me i lost my parents and that led to my drop out of school but i would love to go to school again and then fasten what i have lost for the past year.. i was in my second year in a university in Ghana when my granny died.. she was the one who was taking care of me and she was the one who brought me to Ghana when my parents died.. and she died so i have been struggling to get the education of my little brother better than where i got to but if i get the chance to get married i would ask my husband to enroll me in an institution and then establish a family after i complete school ( i mean having kids after i complete school.)... and i would love to have an understanding man who will love me for who i am and i will also love him till i take my last breadth....
I am vulnerable about my exterior appearance, about my body. I do not like when you compliment me about my aspect with jokes. I like and sometimes even prefer a stranger s compliment when it is said appropriately. I like when you surprise me with your compliments. Being surprised is like feeling there is something new, novel. I appreciate constructive suggestions, for example about the way I dress, but I do not like when you joke about it. If there is something you do not like, for example my new lipstick, tell it with courtesy, and buy me another one without letting me know. and now about what i like...
I want to laugh, laugh, laugh with you. I want to dance with you, listen to music with you, and laugh with you. Let s laugh, let s free up, laughing together!
I like biking, I like going to the ocean and walking on the beach. You know it and I love when you propose doing something that maybe you do not specifically like doing, but you do because you know I like it.
I love surprise gifts — a haircut, or a day at a spa, or an hour of massage. It is a real gift when I come back home and find tasks I was supposed to do during that time already taken care of!
A dinner invitation is nice too, but it has to be a surprise. I love when you anticipate my desires; it means you know me very well, all the little things I care about, and my habits.. i hope you know that to love me is to accept me as I am. I do not want to be judged for the things I do. I want you to trust me and let me do what you and I feel is right. We women are always "right" — it is a matter of love. When I feel alone, empty, a stranger, I want your eyes to tell me I am the person you love and you want me for who I am. Do not do or say things because you think you are "honest", do them because of your love for me, and trust me even though you think I am wrong. xxx as we do not judge our children because they are our children and we love them. and to talk about trust.. You need trust to love, but first you need to love in order to trust.To love someone is to understand each other, to laugh together, to smile with your heart and to trust one another. One important thing is to let each other go if you can t do this........Love is like a wonderful feeling of compassion and satisfaction. It should be given respect and trust; and it should receive that love back.The best proof of love is trust.True love is the greatest thing that you can experience; it can weather any storm. Loving, trusting and respecting each other totally can bring you to true love and happiness.It s hard to love and hard to trust; but finding love and finding trust was a gift from you to me.Relationships should never be taken for granted. The choice of being with another life is an amazing thing. Trust, loyalty and respect are a must for eternal happiness. No matter how much you love someone if you don't have these ingredients you will never succeed.To be in love means being patient but to be patient you must trust him/her first.You can never find love through the eye or ear, so you must trust the only thing that will never fade until you die, your heart.Love is like trust, when you find your special someone it is as if you re trusting them with your heart.Trust is what you put in someone s hands. Faith is what you hold on to.Trust is what makes everyone realize that you are always there for them. Faith is what makes everyone realize that you are always there to help them in case they need some help. Love makes not everyone, but the only one in your life who is special, think that you are always there for her, to be with her, to cherish her, to fulfill her dreams, to share with her and most of all, to make her realize how much you really love her.Distance doesn t matter if you really love the person, what matters most is your honesty and trust for that relationship to work out.Without romance, love gets dry. Without respect, love gets lost. Without caring, love gets boring. Without honesty, love gets unhappy, and without trust, love gets unstable.Love is a wonderful gift; trust in it, believe in it, give it, and it will be returned to you to give again and again.You can get advice from family, friends and strangers, but the best advice comes from your heart; it never lies - trust it.There may be many people that are trustworthy, but only a few are worth trusting with your heart; choose wisely.To be trusted is a greater compliment than to be loved. For you can love many, but without trust you have nothing........The heart already knows what the mind can only dream of. Trust your heart.Distance cannot, and will not hurt a bond between two people that is based on mutual respect, trust, commitment, and love.Jealousy is not a sign of true love; it s insecurities that comes in the way, cause love has just one important ingredient: Trust.Do you trust me?Love means never doubting anything. It means trusting and being honest with each otherSomeone can be as beautiful on the outside as they are on the inside, but when he or she betrays your trust, they become the ugliest person in the world.Love is patient. Love is kind. It does not envy. It does not boast. It is not proud. It is not rude. It is not self-seeking. It is not easily angered. It keeps no record of wrong doing. It does not delight in evil, but rejoices in the truth. It always protects, trusts, hopes, perseveres.Love takes many things: trust, hope, wishes, dreams, and everything you ve got, even when you know it s not going be enough.Love is not always fireworks and shooting stars; sometimes it s a simple understanding and trust between two people.........hop to hear from you soon and hop to talk to you soon...
it is very nice to hear from you xxx and i am glad that you have noticed..Well i seeka serious man for a long term relationship no matter the distance .. i can visit or he can also visit me in return.. and also my dear the main reason why i have been on that site was that i have been single for the past three years and the men i meet just don t seem to be my match and it is very difficult to find the RIGHT man for me... and sometimes i just pray to God to take my life cos he never brought me to this world to be loved by a man.. and also sometimes i wonder if i am so ugly that men can t even see me.. and even when the see me they would laugh at me.. please you can send me a message any time you want and i would gladly reply you with honor.. cos you are the only man i have met in my life and perhaps who knows may be we might be meant for each other and i promise to keep in touch and see where this conversation leads us to ok.. Take care of yourself and i hope to hear from you soon...
Seitenlinks
Linkliste
RSS-Feed