Der Vorgang 149
nanaayi4luv@yahoo.com
Sahad
---
Der erste Kontakt 149
Anzahl der Mails: 7
---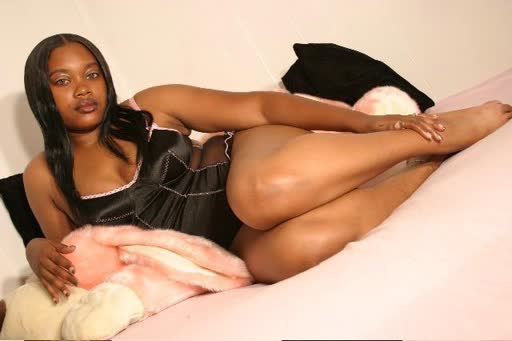 Es wurden insgesamt -- 7 -- Datensätze gefunden.
Mailtext
Hello................!
How are you doing?hope is all well with you in accordance to my anticipation.thanks for the lovely message on adult friend finder dating site.infact you are stunning, gorgeous actually. I saw your profile and it caused an unusual impact.

Your profile drew me in and captivated me and that was the main reason why i sent you that intetested note due to the fact that we have things in common....Have you found your lover? If you are still searching, I would like to know more about you, what motivates you? What makes your heart leap with passion? Love? Joy? I find your intelligence and beauty very exciting.

On a more serious note i can see and say you are older than me but i think that the most important thing is not your age, to my mind the most important is the way you think and present yourself. It is not so important what your age is, your attitude towards life and the way you identify yourself that what is important.

Without taking much of your time i ll sign off here and hoping to hear from you.by the way my name is
Sahad.
Good day xxx...!

How are you doing?i hope by the grace of the Lord almighty,everything is okay with you.thanks for the message and am really glad to hear once again from you.Alittle brief about myself...!

Sahad Leeman is my full name and am from a family of three encluding my late Father,my mum and me as well.i was born and breath in Small town called cape coast in Ghana west/africa.Am 31 years of age, weigh 58kg and my height is 176cm.Am work as a beautician and i manage a small beauty spur here in Ghana.

Am a easy going christian lady,and strongly believe in communication, trust, faithfulness loyalty,GOD fearing and honesty. I am down to earth, true,family oriented, and treat everyone with respect.

I love to laugh, travel, bake, share, cuddle,OR just stay in with that special someone overindulging in sweets and pizza while watching a movie or maybe have a pillow fight. Watching the sunset, sunrise, thunderstorms or laying under the stars, road trips for no reason, holding hands, cartoons, chocolate ice cream, laughing, playing, public affection and kissing are always appreciated and cherished when shared with someone special.
We are separated by thousands of kilometres but I believe that we have more in common. I think that every person has the chance to be happy Of course, for the beginning I have to say i ll like to know more about you.

On a more serious note i can see and say you are older than me but i think that the most important thing is not the person s name or age, to my mind the most important is the way he/she feels or thinks. It is not so important what your age is, your attitude towards life and the way you identify yourself that what is important.

I lead a healthy life, go in for some walks , do not smoke or drink, as I think it is so harmful for our health.As I believe in God, I go sometimes to a Christian community. I hate lies and treachery.I like to be in nature, and my favourite season is the rainy season. It is so wonderful to see the flowers and trees blossom!I am fond to know more about traditions and cultures of other countries.

I think that in every country there s something special, so great and wonderful. I also like to laugh and have fun. I like the life which I have, the only thing that I lack in my life is a special man with whom I d be able to share all my joys and misfortunes.
I dream about the only one who d be able to make my heart beat faster.I want to meet a man whom I d be able to take care of and who d be able to take care of me.I really like your photos and i enjoy reading everybit of you.i ll like to give up everything to be with that special man and you seems to have all the qualities am looking or in a man but i hope with time we will find out if we both deserved each other.

I really apreciate your thought and admire your intencity.
hope to hear from you and have a nice day......!
Sahad.!
Hello janiek
How are you doingtoday...? Hope everything is alright.i just close for the day and i try to check on my email and see if you have drop me a line,sorry for not hearing from you but i hope everything is ok as well as work is concern.
My dear xxx I m seriously looking for a man who wants to take the time to get to know me through email correspondence and an open sharing of the head and the heart first through email and phone calls and then negotiating a meeting in person if we both remain interested and am really interested to know more about you since you have all that am looking for in man. I want and need the healing power of love physically emotionally and spiritually.I believe that every day of the right relationship should be treated like the first day of our honeymoon. I want to share what I have with one special man who will appreciate that I have a deep capacity to love that needs to be filled and fulfilled. We can t keep it unless we give it a try. I am writing these thoughts as the flow into my head and my sense is that they are coming directly from my heart. I m feeling very peaceful now and this seems like the appropriate place to stop.
I wish you continued passion and an exciting love to keep your fires burning. I appreciate and admire your intensity.hope to hear from you soon.from sahad.
Hello xxx..!
how are you doing today? hope everything is fine.am i just close from shop and i decided to check on you here but is unfortunate i never gotten any email from from.hopefully everything is ok.xxx am really serious and interested that is why want us to know each other better.i care and want someone dearest in my entire life.please am not here for joke am really really serious ok.
I strongly beleive that we do have something in common that is why i keep on writting.take care and hopefully you write back.
Sahad.
Have a good day...!love always.
Hello xxx,
how is your weekend going?hope you are bless,touch,relax and highly favoured by the spirit of God.i miss reading your email and what exactly is happening?Is it that you re not interested anymore or what is stoping you from writting to me.
i truely and sincerely care about you and want us to build a sincere and honest relationship together because you seems to match my man.
i care and want to hear from you.love always.
Sahad.
take care
Hello lovely xxx...!
How is your weeking going?hoping you re having a very nice time with your lovely mum and my regards to you always...!Am really glad to hear from you after i long time and i enjoy watching your nice photos and reading your emails as well...!
You looking cute and sexy in the photos and is that you in the naked picture?i can only see your nice dick.you seems to have a very nice dick,hopefully am going to kiss it one day ...hahahahahaha,that is just by the way...! xxx i went to church this morning to thank the lord for his guidance and protection throughout the week.i just got back home and i decided to check on my email and send you emails as well to express how i sincere and honestly want to build up a long and lasting relationship with you.You seems to have taken my heart just this few days meeting you on the internet and i beleive God brought us together for a reason and i continue to pray to the lord to make want am feeling to be a reality one day.i truely and sincere need a sincere and honest love in your arms and i ll be very glad if you permit me to share the love and happiness i have for you,although we just met a few days now.
i care about you and want to be the one who will bring love and happiness in your entire life and want to be the mother of your kids as well.
xxx,are you ready to start a relationship with me even thore we are far from each other.i Beleive true love ddoes no matter about the distance between us.
i sincere want you to oocupied the empty space in my heart and i promise to give you all the best love and sex you want to make you happy.without aking much of your time i ll say i love you xxx and alot of love,hugs and kisses to you.
Sahad..!
Hello my lovely xxx...!
How is your holiday going?hope everything is going on smoothly..!Am just coming back from launch and i decide to check here and send you a mail.hope everything is well even thore have not head from you for the pass days.did you got my pics and do you like them.without taking much of your time will sign off here and waiting to hear from you soon.most regards to your mum.
My warmest love,hugs and kisses to you...!
Sahad.!
Seitenlinks
Linkliste
RSS-Feed