Der Vorgang 150
ayilove2010@yahoo.com
Ayishetu
---
Der erste Kontakt 150
Anzahl der Mails: 21
---
Die Telefonnummern
00233243264646
---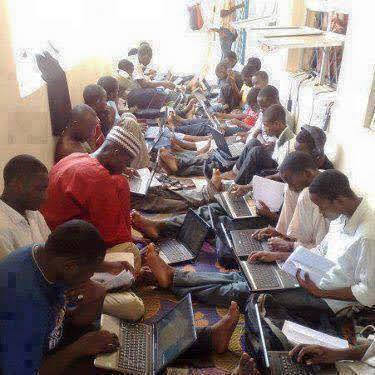 Es wurden insgesamt -- 21 -- Datensätze gefunden.
Mailtext
Hello Darling,
Good morning my dear,
How are you dear? Hope is everything okay? I am writing to appreciate your effort to contact me and let you know that I will be very happy to be your friend not only for friendship, but try to establish a strong bond of relationship that distance, race, religion and belief can not influence. I do not want to say forget about me, my country and the background, like and dislike and wish you to tell me more about yourself and where you come from.
My name is Adowa Kumi Akusua, I m only 28 years from Ghana and working with the Health Service, but now working in northern Ghana and lives alone ....... Now, my hobbies, I like swimming, dancing, cooking, meeting people, going to stand for social activities, as well as the music I like love songs mostly west life song, Elvis Presley and Leonel Richie R & B, jazz and hip, I 5 8feet the weight on top with 74 pounds, are very sociable and I have very good girl. I want to know more about you, like and dislike, your hobbies and what you are doing currently.

I want to know more about you, I m always serious with my work, I like the kitchen that is a function of a woman, I sent my picture and I hope you like it, I took when I was in South Africa. Tell me what you like and dislike, hobbies, what interest you and others as you want. my dear, I expect to hear from you soon, and I d also like to see your photos. Waiting to hear from you soonest.

Have a nice day
Kisses.
Adowoa.
Hi My Dear Peter,

Thanks a lot for your long and lovely mail to me...I am hoping that you are doing all the best of health as i am also doing down here....... I am very much glad to hear more about you..... i think it is one way we can get to know our selves well........ I really like you and would lo0ve to get closer to you..... I have never been to Germany before but i would be very much happy to meet you very soon in Germany, i hope you would also like it.......it will be so much happy to meet you. I am sorry that i have not reply to your mail.... we went to a nearby town to treat them with malaria and that is why i have not been able to reply to you....but right now i am free and i think we can continue now......You can ask me any questions that you want and i will answer you sweetheart. Bye for now.

Hear from you soon.
Kisses to you.
Adwoa.
Hello,
How are you doing. im Ayishetu 29 years of age single never married before with no kid.I am family-minded lady who knows what she wants in own life. I want to have a family with strong and warm relationship. The main sense for me is to live with somebody who can love and accept my love as well. I want to give everything to that right man what I have. I am very rich in my heart because I have so much love inside me. I keep fit and healthy at the gym, and dance and enjoy the beach, skating. I enjoy exploring the natural places and I am a good friend. I have a fascination for exciting adventure and wish to be shown much.It s not so easy to describe myself in few words, but the most important is that I am fond of life and consider this world being a lot of joy and positive and truly worth to be tasted. Can shower you with the love rain and challenge you in the hurricane of emotions and feelings. I am the person who may surprise you and be unexpected for you even in the smallest ordinary things. I can be beautiful and lovely. I am looking for a caring, decent and balanced man to make my cherished dream come true. I mean a man that will love me for the rest of my life, a man who is romantic, loving, compassionate and kind with his thoughts and actions to everybody. I would love my man to be serious and funny at times, independent but sensitive, mature and childish a bit in his soul, the one I can laugh with the same as I can share some tears with him. The one who wants to create a strong and loving family. The one who values every minute of his life and wants to get all from life he lives!. i will like to end here with mail . Hear from you soon. Kisses and hug Ayish
Hello xxx

greetings to you lovely one am so much excited to read from you at this time of the day you have make me realize in life now that there is way for each and every one leaving in on this earth



how are you doing and how is life treating you over am hoping life to you is well compliment as am also doing very great here in Ghana

anyway i do appreciate your great concern about me and the kind of interest you had in me as you did respond back to me

well a bit about me iam an south African born and my father is a south African in kempton park and my mother is Ghanaian i am currently leaving with her here and i have been able to completed my college education

and am currently not working but now having the will to seek and look for a man who will be my dream and my breath for ever and ever

i very open loyal and trustworthy i do share good ideas sometimes with adults and make plans for my self

well i really love all your comment you did made in your letter and i think you are really going to the kind of man my heart is seeking for for my whole life

i like your comment in your mail telling me that i may be the one who will be leaving with you in the Germany

i ado do appreciate that and even at all we haven t met before but i can feel it with in spirit that you will be the true love and everlasting life partner for my whole life and also the mean whom i can love and trust and very well in life

anyway am not really into seeking many mens on the dating site or playing games but am into something serious and i want something that has solid foundations and will last for ever

well my imagination about is meeting is 100% sure and i mean for you and not for the coming sake but really serious and want to us to meet together and enjoy good leaving and settle down well for our lives ok

well for now it is getting to evening time and since today is week end i am having some few things to do at the kitchen so will like to end up here with much love and hope to hear from you ok and then also you can phone me on this number ok 00233.243264646 and dont forget to send me your phone number when replying back lol. hear from you soon. kisses and hug Ayish
Hello dear im much impress to read you mail and i love everything you said cos it will be good for us to get together and learn more about each other and if we are on the right part for each other then we can get marry. But there is one thing that i will need to do before i can come over there., with passport i have no problem with it but i have to get a ticket, visa and do medical test before i can come to Germany, as i told you about my situation i will be happy if you can help me in terms of money to do this few things and come to Germany cos it has been a long time i have been dreaming of coming to Germany. What do you have to say about this things let me know what you can do. kisses and hug hiram
xxx im sorry i first sent you a pic of a porn star cos i it has been a very long time since i have been searching for my real love and anytime i send them my real pic they reject it . But im happy you like how i look like in the pic i sent you . think about this very well and reply me
kisses and hug Ayishetu Hiram wood
Hello xxx

How are you doing? I'm happy you are doing good as I'm doing here honey. Thank you for everything you wrote in your mail, am happy you accept me how I look like ,baby the main reason why I first sent you pic of a porn star is that I was looking seriously for for a husband but any time I met some and send him my real pic they stop talking to me cos I'm black so I decide to use this white pic cos I love everything you said in your mail cos I feel it deep inside in my heart you are the true man for me but I'm now happy you accept me the same I'm and I'm now proud of how I'm sweetie. Baby am happy you accept me coming to you in Germany cos I this is what I have been trying searching and searching and I now found you sweetie but I want you to be honest to me like how I have been honest with you sweetie. My real name is Ayishetu Gariba . kisses and hug .thank you for accepting me into your life stay bless
Hello once again,

Thank you very much for accepting to help me get the necessary papers and come to you over there in Germany, but with the ticket, you have to send me the name of the nearest airport so I can book the ticket and send you the price sweetie, for now what I have to do now is to get the visa and medical test which will cost 450 euros I understand you are not a rich man but I want you to know my love is not for money sweetie. Will like to hear from you soon. Kisses and hug ayish.

Nb . send me more of your pics if you have more sweetie
Hello Darling,

Thank you for much love you have for me and I'm the happiest human in the earth called planet cos I finally met my love one is you xxx, all I want now is to be with you and share the rest of my love with you sweetie. I love the pictures you sent me and cant wait to receive this cock in my pussy sweetie. You can fuck and satisfy me well cos you are very passionate and I love that cos I always want my love to be passionate, I can't wait to suck and lick your hard cock sweetie. Baby I hope you got the price of the ticket I forward it to your mail cos I book it online sweetie cos I want you to see everything, the ticket is 1,351.69 plus the 450 for the visa and the medical. So total amount I will need is 1800 but I have to bring my cloths and I will be charge so if I get 2000 it will be ok for everything my love. Baby you also talk about where you should send the money, this is no problem cos we have western union here and it is the fastest and reliable way to send money. But you will need my info to send the money

GARIBA AYISHETU

POST BOX 70

ACCRA GHANA

WEST AFRICA

TEL. 00233 243 26 4646

Hear from you soon sweetie cant wait to be in your arms . kisses and hug Ayish
Hello my dear one xxx,

How are you doing hope you are doing good my love, baby all though I'm not with you now but I have been thinking about you all the time cos ever since I met you my heart is full of joy and happiness and can't wait to be with you, baby I understand you the reason why were not able to make the transfer ,I think you will be able to make it tomorrow cos here is the scan of my my passport and I think you can proof this to them. I will like to go to bed now. Kisses and hug Ayishetu
Hello sweetie,
How are you doing ? hope you are doig good as im doing here sweetie. i have been thinking about you all day and night and im happy everything went through well.Baby i will let you know as soon as i get the money ok.kisses and hug Ayishetu. cant wait to be with you love
Hello darling,
How are you doing? hope you are doing good my love. Baby i have problem when i went to the western union this morning. There was a mistake with the mtcn numbers and i think you should check with western union. Baby if you have problem with sending it through western union you can send it through money gram cos we have it here. Baby i also tried calling your number but did not go through love and i don t know what is going on so please try and check with the mtcn and your phone number as well. kisses and hug love. hear from you soon
hello sweetie
how are you doing hope everything is going on well with you . hope you got my email im still waiting for you reply hope there is nothing wrong cos im scared cos i want to know how you doing . here from you soon
Hello sweetie good day,
Baby what is going on with this western union people. Baby I was embarrassed today too at the bank cos the number you sent me again is not correct. Baby can you pls talk to this people or can you go for you money and send it through money gram. Baby I dont want to be embarrassed again pls. You phone too is not working. Pls send me your phone number again. Hear from you soon
Hello Once Again Sweetie,
thank you for the good work done cos i can say the western union dont do their work well . Am still waiting for you done finish the transfer with money gram. kisses and hug ayishetu
Baby how are you doing,
Baby am very sad cos it is a shame going bank to bank all the time but will not get the money cos the number is wrong. Pls tell me what is going on. Western union wrong number, money gram wrong number. Your phone number wrong number. If you were in my shoes what will you do tell me pls. Three times going to bank . I have true love for you pls tell me what going on.
Sweetheart,

I will stay by your side as long as I live. I will do anything for you.
I will be your companion your friend and your guide.
I will bring you the sunshine and paint a smile on your face.
I ll comfort your tear and gather up rainbow to chase all your sadness.
As long as forever my love will be true.

My Darling, my only love. We ll walk life s path together regardless of life s
sunshine and rainy weather. As you are here for me, know I am here for you always.
For as long as I live. I love only you.
thousand kisses
Hello sweetheart,
Am happy you are doing good love. I have been thinking about you all day and night and cant wait to be with you. I know you have no hand in what is happen and you can not do anything so all i need now is to be patient for you to work on it sweetie. Baby i also suggest if you have problem doing it online i think you should go to the bank yourself my love. But i hope things will be ok soon. kisses and hug Ayishetu
Baby i also try your number is not going through so i will be happy if you call me rather 00233 243264646
nb. hope this is your number 0049 163 59 20 198
Darling,

When I was about to shut love out of my life. There you came along... just in time. You re such a wonderful gift. A very precious one. A gift to keep, a gift to care and a gift to love now and forever. Tell me how can I let go of someone very special? Never... for you are a heaven s gift. The one I long and asked for life.

I love you with all my heart! cant wait to hear your voice on phone my love. kisses and thousand hug ayishetu.
Hello darling,
How are you doing hope you are doing good as im doing here love. i have been thinking about you all day and night and i really care for you. i have not heared from you since yesterday and im very worried about that cos i want to be with you sweetie. Hear from you soon.
Seitenlinks
Linkliste
RSS-Feed