Der Vorgang 151
singlesuad2010@live.com
Suad
---
Der erste Kontakt 151
Anzahl der Mails: 3
---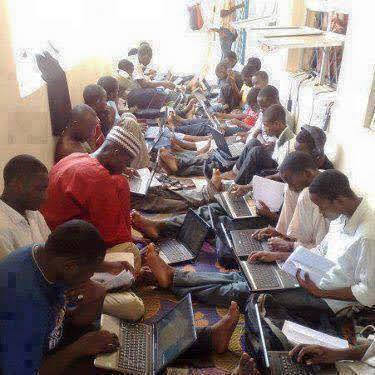 Es wurden insgesamt -- 3 -- Datensätze gefunden.
Mailtext
Good day

hope you re doing well as i am over here. Thanks for taking the chance to write me. Talking about myself I can say, I m Suad as you know already, I m calm not emotional. I don't like to be involved in any conflicts but at the same time I am never indifferent towards what is going on with my friends and relatives. I am always ready to help and support my close people. I am a person you can always rely on. I am not selfish and like to be useful to people. I am very outgoing and open. I am a nice woman who can love and would like to find a man to share my life with him. I am honest and caring too. I can be serious when it is needed and I appreciate a good sense of humor as well. I think that I can be a good wife and mother in the future when compatible and living under the same roof in peace and in harmony. I m a member of Non Governmental Organization which exhibit on wild life and project work on tree medicines. I m kind, gentle, faithful, understanding, cheerful, and one-man woman. I cook well and I am happy to feed my family with delicious dishes. I consider the point of view of other people. I know what I want and I think that if there is a goal, there s perspective.

I write poems, enjoy camping, fishing, cooking, gardening, music, movies, BBQ and lots of others. I dislike violence, racism, divorce as it brings a lot of problems to the family and also to the kids in the future. I like to play Lawn Tennis, do lots of swimming, like to play piano etc. I dance modern dances, read a lot and with pleasure. I am fond of jogging and consider it as a good way to be fit and healthy. I adore going to the forest. , I m sure that a person should try to develop himself or herself no matter how old he/she is, your age is unimportant to me as true love means a lot to me because the future is very important to me. I m also a very active person and try to cope with all my tasks and duties on campus. So far I succeed in them. I have a lot of hobbies but most of all I like flowers and dancing very much. I always try to make my mom s house comfy. My friends say that it is really very cozy when them visit during weekends when am with her. It helps me to relax and forget about all problems of everyday life.

Well let me tell you what i seek in a man like you, I see my future husband kind, gentle, cheerful, single-minded, decent, faithful and also have a good sense of humor. I want him to love children. If my future husband has children I'll be glad. I'll not be against having children. I want him to be active and go in for sports like me sometimes. I do smoke sometimes or drink beer or wine on special occasions. In ideal relations people should understand and take into account the views of each other. The most important features of character in a man who will be able to make me happy are kindness and love to children. I really want to find a man who will be a good husband for me and a good father for my kids in the future. I want him to be very family-oriented. He might be a man who will be my soul-mate and life partner. Thats all i need in a man, tell me much more about your self and also what you seek in a lady like me...I will tell you more detailed about me when i hear back from you. I will then tell you much more about my sex positions i like best as i have a high sexual libidos. Lots of hugs and a kiss, bye for now and write soon. Your new friend, Suad
Thanks so much for your heart felt email and yes i like all that you said and hope to know more about you. Well let me get into real detail about me, My name is Suad Osumanu as in my first email to you, Well , i must say am a beautiful Swedish widowed woman and I also have with great sense of humor. I was born and raise in a little town in Sweden called Upsalla. I m a mixed race from Ghana/Brazil and Canada meaning my mom is a mixed race from Ghana/Brazil and my dad is from Calgary, Canada. I was once there when i was just 9 years old and we spent a couple of months with my dad as he also had a wife over there with my other step siblings, my step mom was very hard on me so life was not good so i had to come back to Upsalla to continue my education.

I currently live with my mother in her new house in a small village in the country side of Ghana. I m currently reading general Nursing and African history/politics and in my final year as well so I ve been very busy with studies at the moment. Well, my father died two years ago and his death has brought so many pains in my life but i pray to put it behind me and move on. Am new to this internet match making. , a friend of mine on campus introduce me to it, i still have faith to meet my other half in my late father s country, that s why i had my profile switched to Canada.

I'm quiet, happy, tender and affectionate. I'm easy-going and I always try to be in a good mood. I'm persistent and purposeful. I'm quite compassionate and I enjoy helping people when I have an opportunity. I like talking on different subjects and having only positive emotions. , I m simple easy going, one man woman, honest, genuine, trustworthy, reliable. I am very understanding and have much respect for other people. I do smoke sometimes, don't do drugs, hate violence, only drink wine, beer, or champagne occasionally.

My interests play a big role in my life. I'm a very active and creative person. I'm interested in our culture and learning foreign ones. Sports always help me to get forces and to find new passions. i got to the Gym twice a week. I enjoy jogging in the morning, reading and getting to know new achievements in different spheres. I love nature, rain, snow, the warmth of the sun, a nice light of the moon – there is nothing better than what is in our world.I have long hair, nice breast and bottom, beautiful skin, look really romantic and lovely.

My hobbies include swimming, romantic walks, fishing, keeping animals, cooking, traveling, athletics, cinema, listening to music of all kinds, collecting flowers, writing love letters, poetry, concerts, and many more. My biggest dream is to search and a man from anywhere, to start a friendship and regular correspondence leading to a successful intimate relationship and then marry. in other words age, race, color is not important to me, in short I am seriously looking for a soul mate, I mean a Mr.right, someone who will love me with all his heart, accept to take me as I am, treat me with respect and honor, and also satisfy all my sex desires and demands (a strong sexually fit man) as i have a high sexual libidos.

I'm looking for a joyous and sociable man with whom I could share my interests and to try new things. He's affectionate and tender; he will show me his love and open his heart to me. He will not lose his feelings in the future and will follow our pace together in spite of anything. When I find that man (maybe you, hope so, who knows ha ha ha laugh). We live to see how things get on between us, I will like us to learn to know all our likes and dislikes, search to know the inside of our heart just to see if we are compatible.

I believe we don't have to jump into any rush but rather take one step at a time to know ourselves better into full expected details, physically, emotionally, spiritually. Time will only tell, by telling the truth and being straightforward, and not hiding anything from each other. I want to know you better then any other thing follows, please feel free to ask any questions about myself, family background, country etc. I send some photographs for you later on when i hear back from you. My sexual fantasies include riding on a man, oral, doggy style, one on one, to be massaged with body oil, sun bathing, swapping photos on the beach. I have a strong sex drive, want my man in between my chest, caress, play romance, etc.

my motives are clear because I speak from a clean heart, and really want to find my partner, learn to know ourselves, marry if possible, have kids,(maybe one or two) live under the same roof to live in peace and harmony, share equal understanding. I hate divorce because it brings a lot of problems in the family and also a big blow to the kids in the future, just want to marry once and for all. I stop here awaits to hear from you soon, with all my love and kisses. I ll send you my phone number if you re still interested to tell me much more about your self and also what you seek in a woman like me. , I ve to rush to the chemistry lab for a project work and will be back here at this Library to check up on your reply. Bye for now. Kisses and hugs from your new friend Suad.
Good Morning here in Ghana-West Africa and hope you re doing great as i am over here. I read your emails with lots of pleasure and i like all that you said. I can see you re open, honest, straight forward and compatible in many ways. Hope you like the pictures of me i sent earlier on. I woke up very early yesterday because the wild life committee on campus call on some of the students here on an exhibition in the woods so as to take an advantage to study on my plants to finished up this project work before next week Monday. We had two guards leading us and all i could hear was birds singing, crying in the forest and we saw lots of snakes which terrified me and some of my friends. I was nearly bitten by one as i was taking some streams measurement of a certain plants when i saw a big snake coming through my direction and i run to the crowds where my friends were standing. I told this Ghanaian Man, i saw a snake in the bush and he said he s going to catch it, We all stood there and this man entered the bush, he chewed some of the leaves and was talking some language i could hardly understood and in within the next 5 minutes, this man came back with this huge snake alive holding the head with his palm. He brought it with us and gave it to our alligator pond on campus for the Medical Students. The Alligator ate it withing a minute. That was all about me yesterday. Well, i ll want to have my profile switched off to get to know you more better because am a one man lady and don t like to cheat on my man most of the time or talk to other guys. When i first read your email, i could see that you re very open, honest, straight forward, and compatible in many ways. I am a calm, educated, intelligent and romantic woman. My friends say I am a reliable friend and a lot of fun. My main quality is honesty; I don't like to lie to myself and to the other people, I want to love and to be loved that is why I am on adult friend finder. I am sexy and passionate. ;-) I am a family type of woman who prefers calm evenings at home but I also like to be outdoors, visit friends. I love animals especially horses and cats. My dream is to try scuba diving.also thank you very much for your photos and i like that very much you look so handsome and such a great man i hope to hear from you soon. Bye for now and don t forget to tell me how you spent your day. I attach some pictures of me at my mom s house just about 2 hours drive from this University campus. Lots of Love, kisses and hugs from your new friend, Suad.
Seitenlinks
Linkliste
RSS-Feed