Der Vorgang 291
kimorayoungbed@yahoo.com
Kimora
---
Der erste Kontakt 291
Anzahl der Mails: 2
---
Die Telefonnummern
00233242737707
---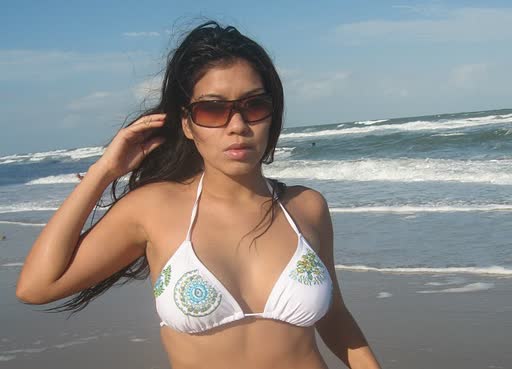 Es wurden insgesamt -- 2 -- Datensätze gefunden.
Mailtext
Hello Dearest one,

i find out that i qualify what u are looking for in a woman,(smile). well, u certainly caught my attention,

so let me now describe my self. my name is Kimora Young am 30 years of age, i am mixed race half from Australia and other from Thailand , i am single, never married and have no

kids. i am ER nurse . i stand 5 7 tall weight 57gkg, i have black hair, brown eyes

with sturdy slim build which makes me very pretty lady. over all, am very sexy, romantic, tender, caring

, passionate, loving, sincere , obedient, loyal,open minded, healthy, energetic, and with good sense of

humor, i enjoy going out, play tennis swimming, reading magazines, admire nature, flowers and exchange of love

and erotic letters . i hope we almost share similar interest and dream as well.


like i said, i am writing to u in respond to Ur email at the site. i hope the

letter will reach to u safely and u with good man who love woman at heart for

long-term relationship which could lead into possible marriage, i consider myself to be different from

other women, i am genuine, one-woman man caring and honest. it my best interest to share true love

and committed relationship with you.As for me, i am a non-judgmental lady

so i don t care about age, color, race, nationality, height, weight, handsomeness etc. are not important but

what is most important thing in a relationship is faithfulness, honesty sincerity, understanding, unselfishness

attitude but love and care. am just simple lady with simple ways to make my partner satisfaction. i have

a dream to treat a special man in my life with manner that he can appreciate and enjoy true love.

if we get together u will find out i am very pretty romantic lady who has ever come into Ur life.

i truly do have a lot of love to share with u. i want to meet u for who u are but not for

what u are. i will like to know what it feels like to be in love, to some on steal ur heart and

pampered u with so much care.i only came to Pompton Plain that New Jersey for a voluntary service,

But the sad news is that we will be leaving by this to replace a friend of mine who is so sick in Ghana , but if we match and we have a good chemistry i can come over to you .. hope to hear from you soon with plenty of pics from you. thank you......

Kimora. xoxoxoxooxoxoxoxooxoxoxoxoxooxoxoxoxoxoxooxoxoxoxoxoxoxoxoxoxoxoxooxoxoxoxoxoxoxooxoxoxo

Hi my dearest xxx
Thanks for your prompt reply to me. I don't even know the amount of words to say that will express my joy for you to understand.
looking for love is really driving me crazy and I can't wait any longer but to be by the right man s side, I desperately want to be with someone so i can start experiencing what real love looks like; you are perfectly the man I will love to know a lot i really love your pics and i say you caught my eye.

Better, even though I have not met you before, am feeling very attracted to you, and I feel you are a man with a great deal of love, warmth and affection within your heart. I do feel that the most important decision I have made in my life is to write to you for the first time. Honey please starts the ball rolling and let's enjoys a sweet love life, which I think will in no small way enrich our relationship together.

I want you to know me completely; I want you to know what I think, feel and what is in my heart and soul. I want to know you completely as well but i guess you have really said a lot, I want to know what you are feeling, and thinking, your hopes, your fears, your love, and the type of man you are. I am an affectionate, understanding, sincere and a kind hearted woman. I am romantic, I love hugs and cuddles and I love touching, holding and feeling close to my man. I am a trusting and a forgiving woman, I would never do any thing to hurt or deceive you, and I am not a woman who plays games with peoples feelings, that just is not in my nature. Honey I will give you and show you a great deal of love, tenderness, and respect.
Am always willing to compromise with the man I really love and that can be you.. I have a great deal of love within myself, and I want to share all with you, all that's within my heart and soul. I want to share all that I am now, or will be in the future with you, all my love, care, devotion, and respect that I have within me. Sweetheart it is in my greatest wish and dream to be with a man just like you, and to share and enjoy life together, and to share my love, I hope that you will feel the same, because I have a very strong feeling that you are the special man in my life, you know why i am saying that ? because you said what ever i expert to hear in your mail. I would love you to be in my life for you to be the only man who will be my love, my partner and for both of us to spend the rest of our life together, in love and happiness.

Honey I desperately want be with Mr. Right and check chemistry and plan for marriage of possible, i am willing to have my first child with a responsible man like you, Perhaps we can both enjoy a happy love life; we can make a role model to others. Dear we will be flying tomorrow morning and this the number i was giving to use when i get to Ghana so you can get me on ok… it 00233 242 73 77 07 ….it will be best to call after today thank you.


NOTE: THE BEGINNING OF EVERYTHING IS NOT EASY, I DON'T KNOW YOUR PAST BUT I JUST WANT YOU TO KNOW HOW SERIOUS I AM AND YOU TO UNDERSTAND THAT THERE IS INDIVIDUAL DIFFERENCES. SO IF YOU ARE SERIOUS , THEN THERE IS THE LIKE-HOOD THAT WE CAN SHARE WISHES, THOUGHTS, AND EXCITEMENTS TOGETHER.
Seitenlinks
Linkliste
RSS-Feed