Der Vorgang 475
joy010u@yahoo.com
Joy
---
Der erste Kontakt 475
Anzahl der Mails: 3
---
Die Transfersumme
3.800.000,00 Dollar (Anzahl: 1)
---
Die Telefonnummern
00221773372040
---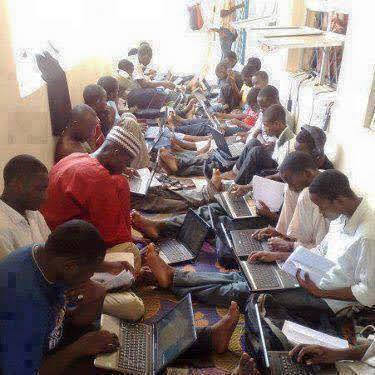 Es wurden insgesamt -- 3 -- Datensätze gefunden.
Mailtext
Hello Greeting From Joy,

It is so nice to hear you back,How are you and your family members together with all that matters to your life?i hope everybody is fine, I am very glad that we became interested in each other. like i said it my wish to buld good relationship with you.
About My Hobbies
about my hobbies, I like Swimming, Dancing,Cooking, Reading book,Meeting People, going to social activities, i also love Children,Love and Care,Honest and Trustand also i like Music such as Love songs mostly west life songs,

I would like to know more about you. Your likes and dislike, your hobbies and what you are doing presently. and also send me your picture.

like I said before my name is Joy Garba,a citizen of Somalia in East Africa,i am 23 yrs old, single never married,and presently i am residing in the refugee camp here in Dakar Senegal as a result of the civil war that was fought in my country,my father was Late Mr.Falli Garba,a prominent and successful oil business man,My parent was killed by the rebels during the war in my country.It was only me that is alive now and I managed to escaped to Senegal,through the help of (UNICEF) and red cross and i am now registered with the united nation high commission for refugees Dakar Office here in Senegal.

But here is not so good to me,because I have not experience such a life before and i pray to come out from here very soon to start a normal life again,and also go back to my studies.And I believe that it is important we get to know each other better for trust and confidence which is necessary in any good and lasting relationship built on truth and real love.I love reading and spots and like to visit parks and garden to be close to nature. I love children too and will like to have children when i get married.
I choose to come to Senegal because i came once to Dakar Senegal with my late father because he was in oil business. I will tell you more about my family and everything about me when i am sure who you are and that i can trust you with my life as true friend and guardian, Down here is my picture I will tell you more about myself in my next mail. Please send your own picture in your next reply.
Hoping to hear from you soonest!
Yours forever.
Hello My Dearest Darling

how are you doing today with your work and family let me think and believe that you are doing great over there.

however let me start by thanking you for your respond to my email and for sharing your life with me.i pray God will surely bless you and make our relationship grow to marry and perfect,meanwhile i want you to know one thing that God has purpose for join us together,
further more Darling thank you for your picture sent to me,i love it and you look very handsome,and honest,infect My Dear you are my Darling Husband.because after seeing your picture i couldn t do anything i started thinking about you and how to meet you.

Darling i want you to know that you are the right man that my heart and life Desire,and i really want to come to Germany and meet you,because my dream is to get marry with you and to be a mother of your children.

Darling let me start by telling you about My day is very boring over here in Dakar Senegal. In this camp we find it hard to go out because we are not allowed to do so, its just like one staying in the prison and l hope by God s grace l will come out this soon. I don t have any relatives now that i can go to, all my relatives ran away in the middle of the war,and the only person i have now is Rev. Fread xxx. who is the Reverend father of the (St John Catholic Church ) here in the camp he has been very good to me since l came to this camp, but meanwhile, l am not living with him rather l live in the female s hostel because the camp have two hostels one for men the other for women. The Pastor s Tel number is (+221-773372040) if you call, tell him that you want to speak with me he will send for me in the hostel.

Darling more about me,i am the only duagther of Late Mr.Falli Garba,a prominent and successful oil business man.and I want to go back to my studies because i only attended my first year before the tragic incident that lead to my being in this situation now . Darling please l would like you to know that l have my late father s deposit certificate and death certificate here with me which l will like to send to you to assist me and transfer my late father mone to your account,because when he was alive he deposited some amount of money in the Bank which he used my name as the next of kin. The amount in question is US$3.8 million Dollars).

But As a refugee, i don t have any right or privilege to any thing pertaining money or whatever because it is against the law of this country.

So l will like you to assist me transfer this money to your account and from it you will send some money for me to get my traveling documents and air ticket to come over to meet with you. I can t withdraw the money my self due to my refugee statues here ,and the law of this country which does not permit me to, rather the money can t be transferred in Senegal where i am in refugee statues. I want you to send me your contact information s such as your
Names ........................................
Address ........................................
Telephone ........................................
Age .........................................
Country ..............................................

so that i can forwrad you the Bank Contact for you to contact the bank for the money to be transfer to your account.

Meanwhile I have got in touch with the bank and made them to know about my plans to withdraw this money, l also got them aware of the death of my father and they have acknowledged it with all there confirmation. However, but they advise me to get in touch with a very responsible person who will stand on my behalf and my trustee as regards to this money since l am presently in refugee status over here and I wouldn t be permitted to handle this amount of money, they also let me know about the bond which they signed with my father that the money will be handled to me in bulk amount which means that l should decide on if l should continue with the bank or not.
I just have to let you know about this so that you can assist me to be my trustee on this money.

like l said l want you to call me because l have alto to tell you.l kept this secret to people in the camp here the only person that knows about it is the Reverend because he is like a father to me. Have a nice time.

l hope to hear from you soonest.
from
Miss Joy
Hello My Dearest Darling
how are you doing today with your work and family let me think and believe that you are doing great over there.

Darling let me start by thanking you for your respond to my email and for sharing your life with me.i pray God will surely bless you and make our relationship grow to marriage, perfect love,and care to each other,to be frank with you,before i made this contact with you,i pray to Almighty to Give me Amen of Honest,a man who can truly love and care for my life,a man with good understanding.but i am happy today that God has final answer my prayer by given me a man like you who is my heart Desire.

Darling i want to know what happen to you that i have not hear from you,

please try to write to me,because i want to hear from you because i really want to meet you and be with you,

Darling i want you to call me with Rev father no(+221-773372040)(00221-773372040)
if you call, tell him that you want to speak with me he will send for me in the hostel.

hope to hear from you as soon as possible
yours lovely Joy
Seitenlinks
Linkliste
RSS-Feed